Get Our Quartzite Countertops To Enhance Your Home's Aesthetic Look
At Stone Express Inc., we offer top-class quartzite countertops for your kitchen and bathroom. Our quartzite is made from the finest natural materials available, so you can rest assured your countertop will give your house a spectacular look.
Our quartzite has a smooth finish and is easy to clean. It comes in a variety of colors and patterns, so you can choose the look that suits your home best! If you're looking for an affordable option with a natural look, we can help you get what you need. Find out more about our excellent quartzite countertops here.
Quartzite is a durable material that is lightweight yet strong enough to withstand heavy use.
Our quartzite countertops are resistant to stains and moisture. These countertops also retain their color even after years of use.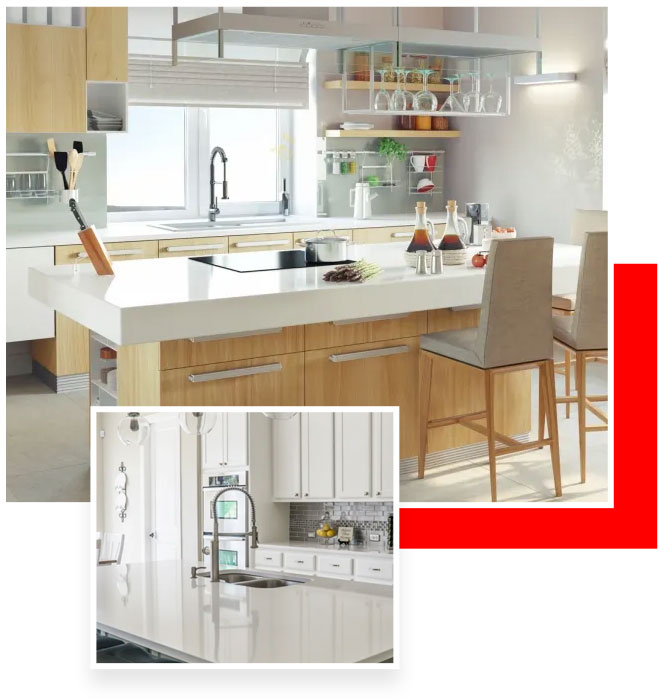 Our quartzite countertops are a piece of art that can increase your home's aesthetic appeal. The natural colors can look stunning with dark wood floors or light wood cabinets.
Quartzite countertops are an excellent option if you're looking to give your house a fresh look.
Available In Various Designs
Our top-of-the-line quartzite countertops are available in a wide range of colors and styles to suit your requirements. We have a huge selection of quartzite slabs that are sure to fit into any home decor.
At Stone Express Inc, we know the quality of your countertops is just as significant as their design. That's why we provide UV-resistant quartzite countertops for any project, whether it's a residential kitchen or commercial bathroom renovation.
Tired of frequently cleaning your outdated countertops? It's time to get your hands on our quartzite countertops that require minimal maintenance.
You can simply use water and soap to clean the quartzite countertops before your house party.
When you need quartzite countertops to enhance your kitchen, bathroom, or other room in your home, connect with our team at Stone Express Inc. We provide economical quartzite countertops without compromising on quality. So, what are you waiting for? Order quartzite countertops to revamp your home.

Cancos Tile MShop
Happy Customer
What a joy to work with such a great company! We have worked with them for years. Steve and his team are consistently reliable and attentive.

George Figueroa
Happy Customer
Use them for all my stone shipping needs across all over the country
Get Premium Quality Quartz, Granite, and Marble Countertop Fabrication and Installation with Stone Express.
We strive to follow a constant stream of communication with our customers until they are satisfied.
For any queries about our services or estimates, feel free to contact us.
We're here for all your countertop needs in Naples.
Monday ­­– Friday: 7.45 am to 4.00 pm
Saturday: By appointment
Sunday: Closed
To schedule an Estimate Call with us, fill out the form below or dial: 239-213-0555