With lots of beautiful kitchen pictures on Pinterest and Instagram, it's easy to start thinking about making your kitchen look fancy and expensive. However, according to experts, just spending a lot of money on the fanciest appliances and fixtures might not make your house worth more when you want to sell it later.
Here are some recommendations on how to get the best value for your money when undergoing a kitchen renovation in Naples.
1. Upgrade Appliances
One of the most effective ways to enhance your kitchen's functionality and attractiveness is by upgrading your appliances. Replacing outdated or inefficient appliances with modern, energy-efficient models can make your daily cooking tasks more efficient and significantly increase your kitchen's appeal to potential buyers when it comes time to sell your home. Stainless steel appliances, for instance, lend a contemporary and upscale look to your kitchen, which can be a major selling point.
2. Resurface or Paint Cabinets
Completely replacing kitchen cabinets can be a substantial expense. However, a cost-effective alternative is cabinet refacing or repainting. This involves updating the cabinet exteriors while retaining the existing framework. You can breathe new life into your kitchen space by selecting a fresh color palette or applying a new finish. Cabinet refacing offers an aesthetic boost while helping you reallocate funds to other vital aspects of your renovation, such as premium countertops or appliances.
3. Replace Countertops
Countertop replacement is a kitchen renovation choice that combines style with substance. Granite, known for its natural beauty and durability, offers a luxurious appearance. Quartz countertops, on the other hand, combine elegance with low-maintenance qualities, as they are resistant to stains and scratches.
Moreover, the advantages of these premium countertop materials extend beyond aesthetics. Granite, quartz, and butcher block countertops are known for their resilience, ensuring your investment pays off over the long haul. They can withstand the rigors of cooking, chopping, and spills, maintaining their pristine appearance for years to come.
4. Add an Island
A kitchen island can be a statement piece in your kitchen's design, adding a touch of elegance. To match your style and preferences, you can choose from various countertop materials, from classic granite to sleek quartz. You can also incorporate decorative features such as pendant lighting, decorative corbels, or unique finishes to make your island stand out.
For potential buyers, a well-designed kitchen island can be a major selling point, as it represents both practicality and aesthetics. It showcases a modern and spacious kitchen layout, making your home more appealing to the real estate market.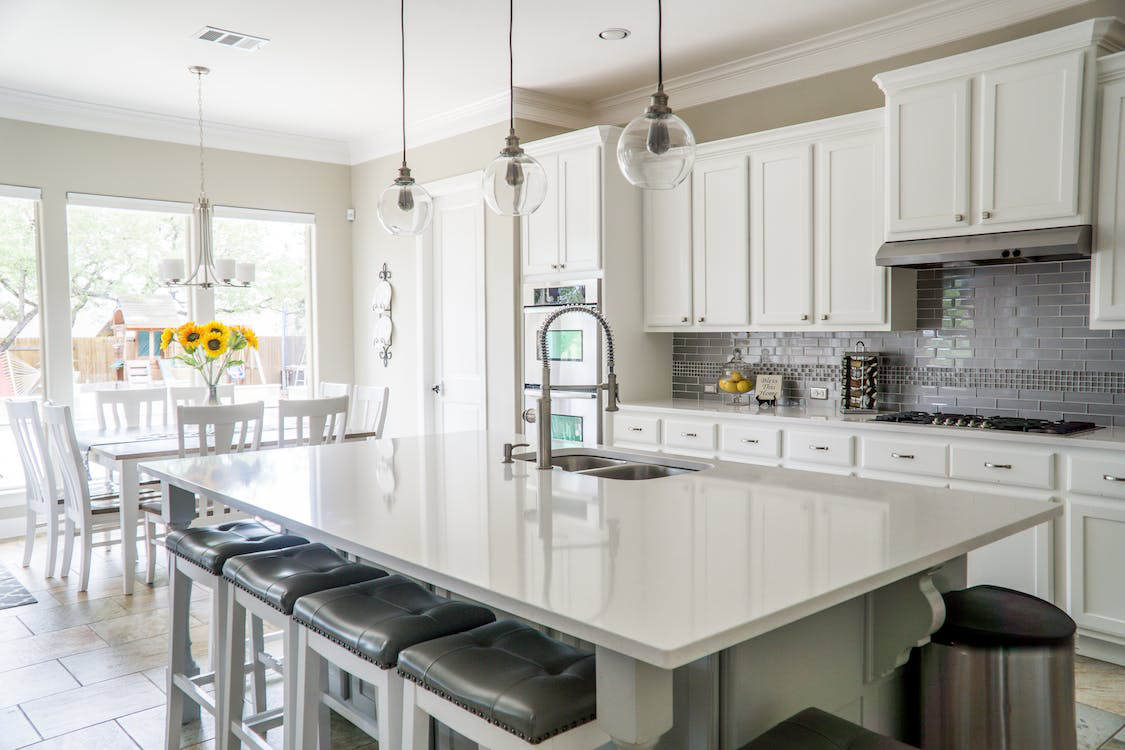 If you're considering a kitchen renovation, Stone Express Inc. is your trusted partner. We offer an extensive selection of high-quality Quartz tops Naples and granite countertop Naples that can elevate your kitchen's aesthetics and durability. With our wide variety of options, you can find the perfect countertop in Naples to suit your style and needs. Contact us to learn more about what we have to offer.