A beautifully designed kitchen island can transform the most used room in your home into a functional and stylish space. Packed with innovative kitchen island ideas, it acts as the central hub, serving numerous roles from cooking and cleaning to dining and entertaining.
As the centerpiece of your kitchen, it is essential to incorporate the latest trends and creative design elements into your Custom Countertops Naples.
Why Kitchen Islands Matter in Kitchen Design
Far from being a mere functional element, the kitchen island carries significant weight in determining your kitchen's design, efficiency, and usability. Its value can sometimes be undervalued or overlooked.
However, the kitchen island often serves as the heart of the home, a place where family and friends gather, meals are prepared, and memories are made.
To fully appreciate why kitchen islands hold such a crucial position in kitchen design, let's explore some creative kitchen island ideas and trends that we are currently in love with:
1.    Multi-Level Kitchen Island Ideas
The kitchen island ideas are moving towards multi-level designs. This idea is visually appealing and adds functionality to your space. Incorporate a higher level that can be used for meal prep and a lower level for dining.
This innovative design in your kitchen countertop can create a seamless transition between cooking and dining.
2.    Integrated Appliances
Integrating appliances is an appealing solution for a sleek and clutter-free kitchen. Your custom kitchen countertop can house appliances such as a dishwasher, refrigerator drawers, or wine cooler.
This kitchen island idea saves space and gives your kitchen a streamlined and contemporary look.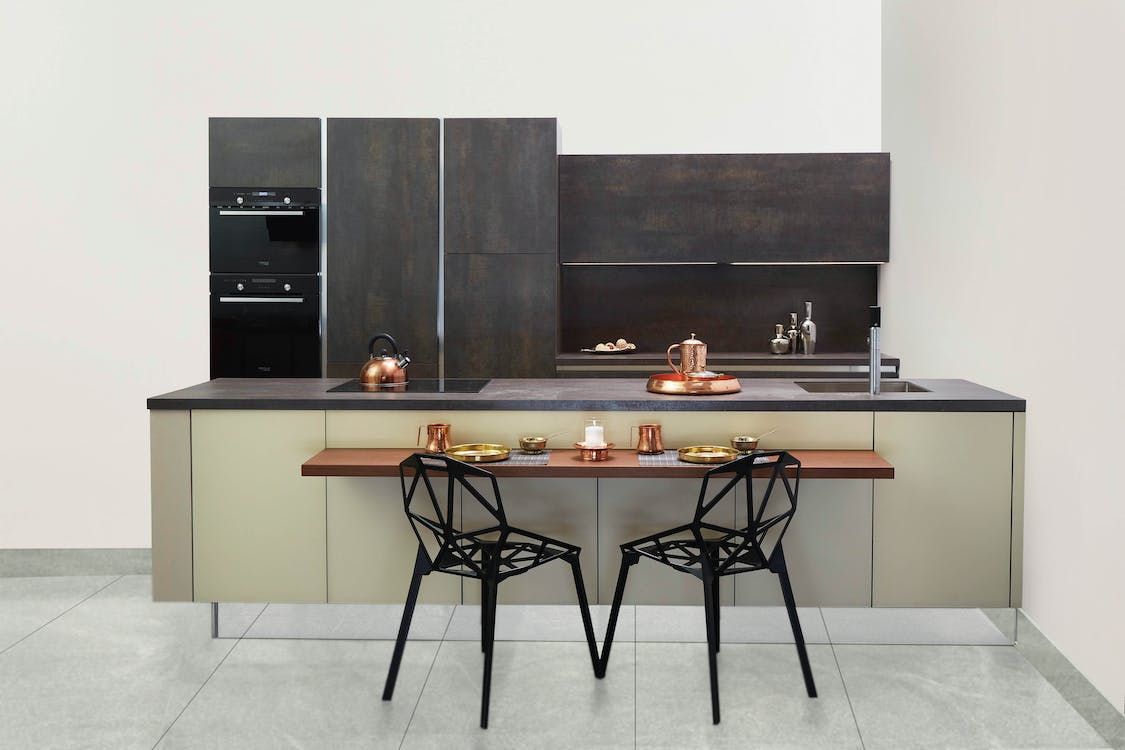 3.    Statement Pendant Lighting
One of the most notable kitchen island trends is statement pendant lights. They enhance the aesthetics of your island and provide ample lighting. Choose a design that complements your kitchen décor, and watch your space come alive.
4.    Natural Stone Countertops
As we continue to seek a connection with nature, natural stone kitchen countertops have become a preferred choice.
Materials such as granite, quartz, and marble are not only durable but also add an element of luxury and style to your kitchen island. Consider working with a supplier like Stone Express Inc. for quality natural stones.
5.    Contrasting Colors
Color contrast is a bold and creative kitchen island idea that brings personality to your space.
Consider pairing dark-colored cabinetry with a light-colored custom kitchen countertop. This trend provides visual interest and makes your kitchen island the showpiece of your home.
Embrace These Trends: Transform Your Kitchen with Stone Express Inc. Today!
A kitchen island, done right, can become the heart and soul of your home. Whether it's a multi-level island, integrated appliances, statement lighting, natural stone countertops, or contrasting colors, these trends will surely inspire you with fresh kitchen island ideas. Each trend is designed to make your kitchen more functional and visually appealing.
Remember these trends we love if you plan to remodel your kitchen or build a new one. Bring your kitchen island ideas to life with a beautiful, durable Custom Kitchen Countertop Naples. Stone Express Inc., known for its unparalleled craftsmanship, is your trusted partner for all natural stone needs.
Are you ready to build a kitchen that is as beautiful as it is functional? Reach out to Stone Express Inc. today. Let's create the kitchen of your dreams together.