When creating stunning outdoor spaces, natural stone is a timeless and elegant choice that can elevate the overall aesthetics and functionality of any setting. From outdoor kitchens and countertops to pool copings and stairs, the versatility and durability of natural stone make it an ideal material for various outdoor uses. This blog explores exciting outdoor uses of natural stone, particularly marble, and granite, and how they can enhance the beauty and charm of your living areas.
Outdoor Kitchens: Elevate Your Cooking Experience
Creating an outdoor kitchen with natural stone countertops brings the luxury and functionality of an indoor kitchen to the great outdoors. Granite and marble countertops are visually appealing, highly durable, and resistant to weather elements, making them an ideal choice for outdoor use.
Whether you're barbecuing a feast for the family or hosting a flamboyant dinner party, natural stone kitchen countertops exude beauty and practicality that'll not only impress your guests but also create a stylish and inviting ambiance.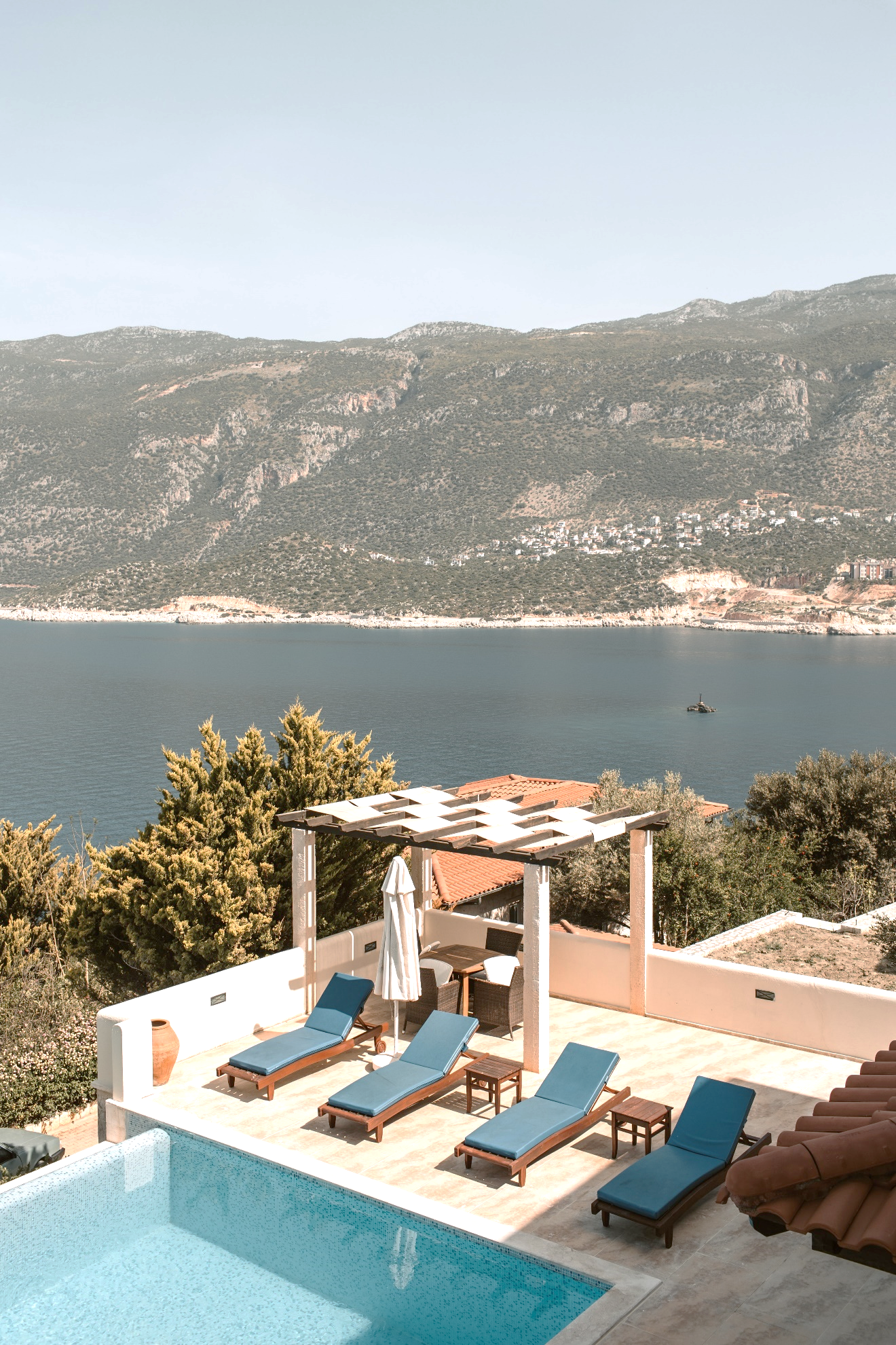 Pool Copings: A Touch of Elegance by the Poolside
Natural stone pool copings can transform your pool area to reflect the grandeur of a luxurious retreat. Marble and granite pool copings add a touch of elegance and sophistication. They can also be textured to provide a safe, slip-resistant edge around your pool. Their ability to withstand exposure to water and sunlight makes them a practical choice, ensuring your pool area remains stunning and functional for years to come.
Stairs: A Grand Entrance to Your Outdoor Space
Another outdoor use of natural stone is for stairs. Homeowners can create a grand and inviting entrance to their outdoor space in marble or granite. Whether leading to your patio, garden, or outdoor kitchen, marble and granite stairs offer durability and a captivating aesthetic.
The unique veining patterns and natural stone colors add character to your outdoor design. At the same time, the durability of stone ensures longevity which can be further enhanced with professional maintenance.
The outdoor uses of natural stone are many. If you're looking to elevate your outside space with the beauty of natural stone, Stone Express Inc. is your trusted partner in Naples, FL.
We specialize in marble, granite, quartz countertops, and expert countertop installation, but that's not all. Our services include staircases, pool copings, full-slab shower walls, and more. What's more, whether it's Bathroom vanity top Naples or Custom Countertops Naples, we're dedicated to delivering excellence and ensuring your home matches your vision.
Contact us today to explore our various natural stone options and bring your outdoor ideas to life.