Custom-designed countertops are a great addition to any kitchen as they boost the overall home value and enhance the aesthetic appeal. Installing new countertops in your kitchen is a significant investment that needs to be evaluated carefully. The idea of custom countertops is a no-brainer due to its many benefits, some of which will be discussed below in this blog.
Custom countertops can give an interesting spin to even the simplest and smallest kitchens. If you want to make your kitchen look more inviting and appealing, you should know what to do. To make the most of your investment, you should work with a reliable and experienced countertop installation company that knows a handful of custom countertops like Stone Express.
Keep reading to explore the benefit of custom countertops.
Custom Countertops are Durable
You can use the best material to design your custom countertop. This way, there will be no compromise on quality, ensuring you get durable and robust countertops. You will know the quality of the materials you have used and will have control over gauging the durability of your custom countertops.
Add Value to Your Home
As mentioned above, custom countertops are great for boosting the value of your home. The kitchen is the heart of any home, so spending some extra money here can go a long way. Not only will custom countertops look good, but they will also make the people who visit your home go wow.
In addition, it is a favorable decision for you if you plan on selling your house shortly. You will surely get a handsome return on your investment.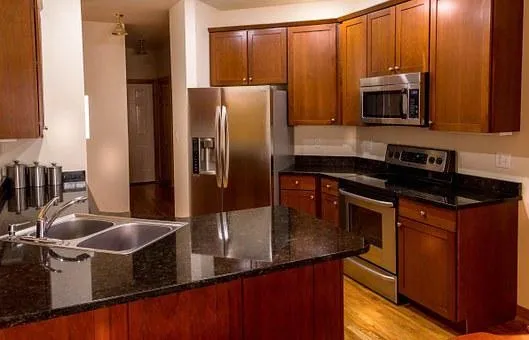 Unique and Aesthetically Appealing
As you design a custom countertop, you have complete control over the material, color, size, and shape. This also means you can create a countertop that complements your home's overall vibe and aesthetic appeal.
A countertop should serve as s striking visual for your kitchen, one that pulls the entire room together, ensuring a more cohesive outlook. When you buy ready-made countertops, you have little choice, and you don't always get a design that suits your entire home. But, with custom countertops, the world is your playground, and you can go for whatever color, pattern, design, shape, and size you like.
Get the Best Custom Countertops in Naples, Florida
Are you looking for quality quartz countertops in Naples, Florida? Stone Express Inc. can help you select the best material at affordable prices.
Our experts specialize in various kitchen and bathroom countertop materials, including marble countertop Naples and granite countertop Naples. Moreover, we also provide countertop installation services while paying close attention to details.
So what are you waiting for? For more information, get in touch with us today via our website. Alternatively, you can call us at (239) 213-0555 to learn more.