Installing countertops in your bathroom and kitchen can be difficult if you don't have the right skills. If you're considering upgrading the countertops in your home, consider hiring a professional contractor. Though you may be tempted to save on the installation costs, hiring a professional will save you a lot of time and money in the long run. Here's how.
Years of Experience 
Countertop installation is complex work that requires highly skilled and experienced professionals. With DIY-ing, you may fail to install it properly and end up dealing with an uneven countertop and incorrect grout lines.
A professional will employ the right techniques to install your countertop, so you don't have to worry about frequent maintenance issues and repairs over time.
The Right Tools for the Job 
There's much more to countertop installation than just mounting new ones on top of the cabinets. Specialized tools are used to precisely measure the slab, secure the countertop, trim excess materials, and polish it. Using the wrong polisher and sealant is likely to damage the surface.
A countertop contractor is equipped with cutting-edge tools to give your countertop the best appearance and a quality finish that would last for a long period.
Avoid Damages 
Handling countertop materials such as granite and marble need care as they can break if handled inappropriately. An experienced contractor knows how to handle the material and the required tools. This reduces the risk of damage and lowers the associated costs.
Mishandling countertops can lead to accidents, injuries, and costly medical attention. Countertop installation experts are trained to handle the countertops with care to prevent accidents during installation.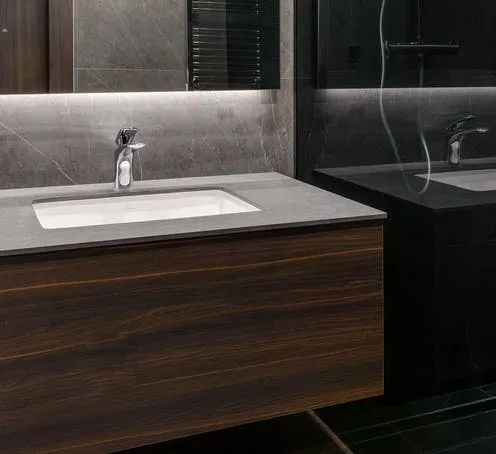 Peace of Mind 
Installing countertops made from different materials is a challenging task. Moreover, handling the countertop and moving it from one place to the desired location can be stressful. By hiring professional contractors, you can rest assured that someone experienced in handling the job. While they complete the installation, you can focus on other important everyday tasks.
For a quality countertop installation, visit Stone Express Inc., where our experienced professionals are trained to work with all kinds of materials. They pay close attention to detail during the installation project and work with you from conceptualization to the completion of the project.
Whether you're looking for a granite countertop Naples, Marble countertop Naples, or quartz countertop for your bathroom or kitchen, get in touch with us today.