Undermount sinks in your kitchen have an elegant, contemporary look and simplify countertop cleaning. They eliminate the need for a lip or rim mounted on the countertop, so food debris and water can be easily wiped off into the sink bowl. Undermount sinks are available in various materials, finishes, sizes, and shapes. Some may feature a large bowl, while others have a smaller bowl.
Kraus Undermount Sink
Kraus undermount sinks can accommodate large pots and pans for washing. Their dent-resistant design can resist corrosion and rust. They also feature a proper drainage infrastructure to prevent water from standing.
Anti-Scratch Undermount Sink
This type of undermount sink is made from rust-resistant stainless steel that eliminates vibration noise. The rear set drain ensures quick draining and drying while its curved corners are not only stylish but also easy to clean.
Double-Bowl Undermount Sink
The double-bowl undermount sink is slightly shallower and smaller than an average kitchen sink but helps improve functionality in a limited space. It's made from stainless steel and offers high durability, strength, and low maintenance. It allows you to separate dirty dishes while preparing meals and provides space for temporary garbage disposal.
Apron or Farmhouse Sink
These are large basin sinks that feature a wall in the front. They're most commonly installed with integrated counters and at the sink level. However, they can also be installed on a freestanding table or on top of a cabinet. These large sinks make it easier to wash bigger pans. Since there's a smaller room between the counter's edge and the sink, the person cleaning the dishes can move in closer to the sink to avoid fatigue.
Advantages of an Undermount Sink   
An undermount sink in the kitchen allows you to wipe away water easily and sweep garbage from the countertop surface straight into the sink as it has no rim. They have a smoother look that attracts many homeowners. Moreover, they're often of higher quality as compared to overmount sinks.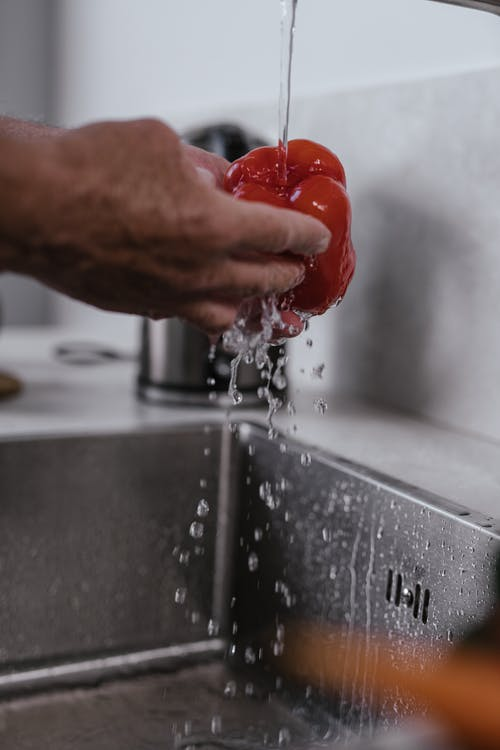 To choose the best undermount sink for your kitchen, get in touch with professionals at Stone Express Inc. We provide a variety of Bathroom Countertops Naples and kitchen countertops and specialize in countertop installation. Whether you're looking for marble countertops, granite countertops, or quartz countertop Naples,we have got you covered. 
Call us at (239) 213-0555 to learn more about our services.