New countertops enhance the look of your kitchen even if the cabinetry is not being replaced during a remodeling project. Quartz countertops have become increasingly popular because of their beauty and durability. Though the material can be expensive, it offers multiple benefits in the long run. This guide will discuss why you should opt for quartz countertops.
Low Maintenance
Marble, granite, and other countertops made from natural stone are porous, so they can absorb liquids. However, quartz is non-porous and stain-resistant. You can easily wipe up a spilled glass of red wine or splashed cooking oil from the quartz surface. Other materials absorb spilled liquids, leaving dark patches on the countertop that are difficult to clean.
Consistent Color
Quartz varieties are available in translucent or transparent stones fashioned from simple crystals. Rock crystal is amethyst purple, white, and citrine yellow, while rose quartz is pink. You can also find green or brown transparent varieties. Polycrystalline quartz gems comprise several small quartz crystals. The colors may either be speckled, banded, or striped.
Design Possibilities
Whether you prefer a solid or more natural color, quartz offers a diverse variety of design possibilities. Since it's engineered, quartz is available in more colors than stone or granite. Pigments are added to quartz during manufacturing to achieve the desired look. A professional countertop fabricator at Stone Express Inc. can help you find the most suitable quartz countertop design for your next remodeling project.
Quartz can also be installed as a shower enclosure, a wall, or backsplash. Unlike marble or granite, quartz can be secured with epoxy instead of screws.
Other Benefits
Quartz kitchen countertops do not require sealing because they're non-porous. Moreover, they offer resistance to mildew and mold, so they're extremely hygienic. They're also resistant to curling iron burn marks, nail polish and remover, juices, and wine. However, prolonged exposure to high heat can damage them.
Quartz Countertop Installation
As quartz is an engineered countertop, it can be very heavy to handle, especially during installation. To minimize the risk of countertop damage during the complicated process, it's best to hire experienced countertop installers at Stone Express Inc. We're certified professionals trained to work with all types of countertop materials.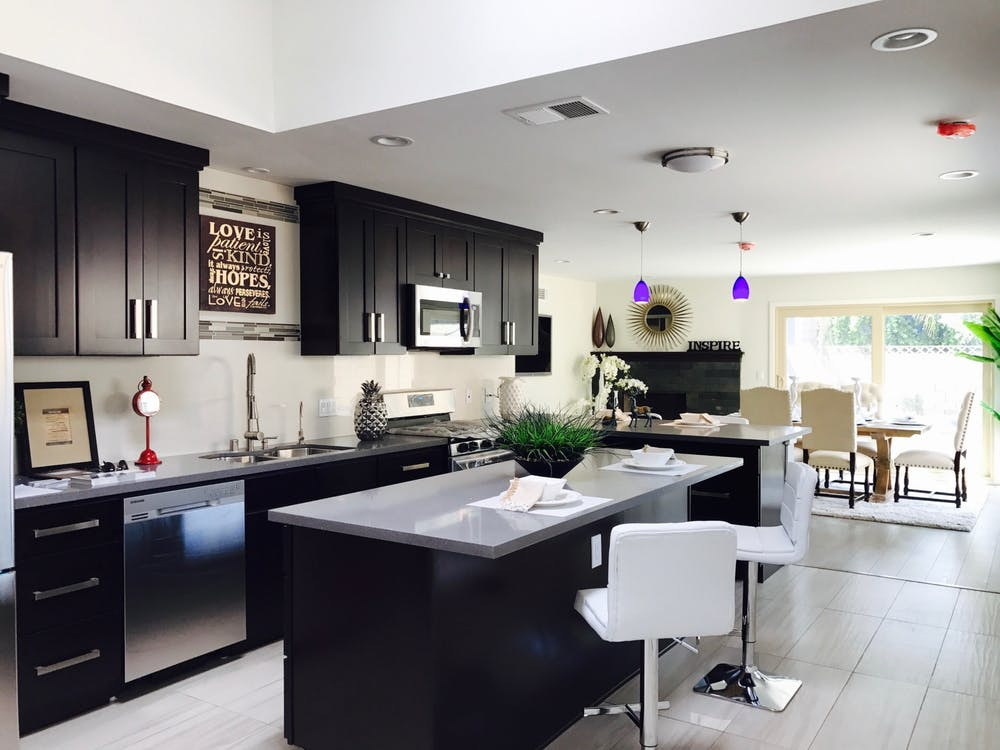 If you're looking for kitchen and bathroom countertops, Stone Express Inc. has got you covered with a variety of granite countertop Naples, marble, and quartz countertop Naples. Our contractors also offer installation services at affordable rates. Contact us today to get started.