Marble is a beautiful material and can make an elegant countertop. It is also a popular choice among homeowners who are looking for a unique and stylish addition to their homes. There are many benefits to using marble as a countertop, including the fact that it is durable, heat-resistant, and beautiful.
A marble countertop in the kitchen can serve as an attractive focal point and add a touch of elegance to the space. Here are a few dos and don'ts to keep in mind when choosing to use marble countertops in your home.
Dos
Apply Sealer Regularly
Whether you use a natural stone or a manufactured stone, it will need to be sealed to keep it in good condition. The type of sealant used will depend on the type of stone you have and the type of environment it is in. Make sure to consult a countertop contractor before you decide what kind of sealant you should use on your marble countertops.
Be Careful
When dealing with marble kitchen countertops, it's important to be extremely careful. Avoid cutting anything directly on the countertop or placing hot items on the surface without first checking the temperature of the surface.
Polish Marble Countertop
When using marble countertops, it's important to take care of them so they look their best for the longest time. Polishing the surface will also treat any scratches or chips on the countertop.
Hire a Professional Countertop Contractor to Install
If you are installing marble countertops in your bathroom or kitchen, you should hire a professional to install them. The process can be difficult if you try to do it on your own. Hiring an expert ensures that everything is done properly, so there are no problems down the road.
Don'ts
Use Hydrogen Peroxide or Other Harsh Chemicals
Many homeowners use harsh chemicals to try to clean the countertop at home, but this can be harmful to the surface of the marble and cause lasting damage. It's important to avoid chemicals like vinegar, ammonia, or lemon cleaners as much as possible when caring for your marble countertops.
Place Too Many Heavy Items On It
One of the main concerns with marble countertops is that they can break easily if you place too much weight on them. To prevent this from happening, it's important always to use caution when placing anything on the countertop and to avoid leaving heavy objects on it for long periods.
Spill Toiletries
If you have a marble bathroom countertop, you should be aware that it can stain easily if the wrong type of liquid is spilled on it. Spilling shampoos, toothpaste, and colognes can discolor the marble permanently if they are not cleaned properly.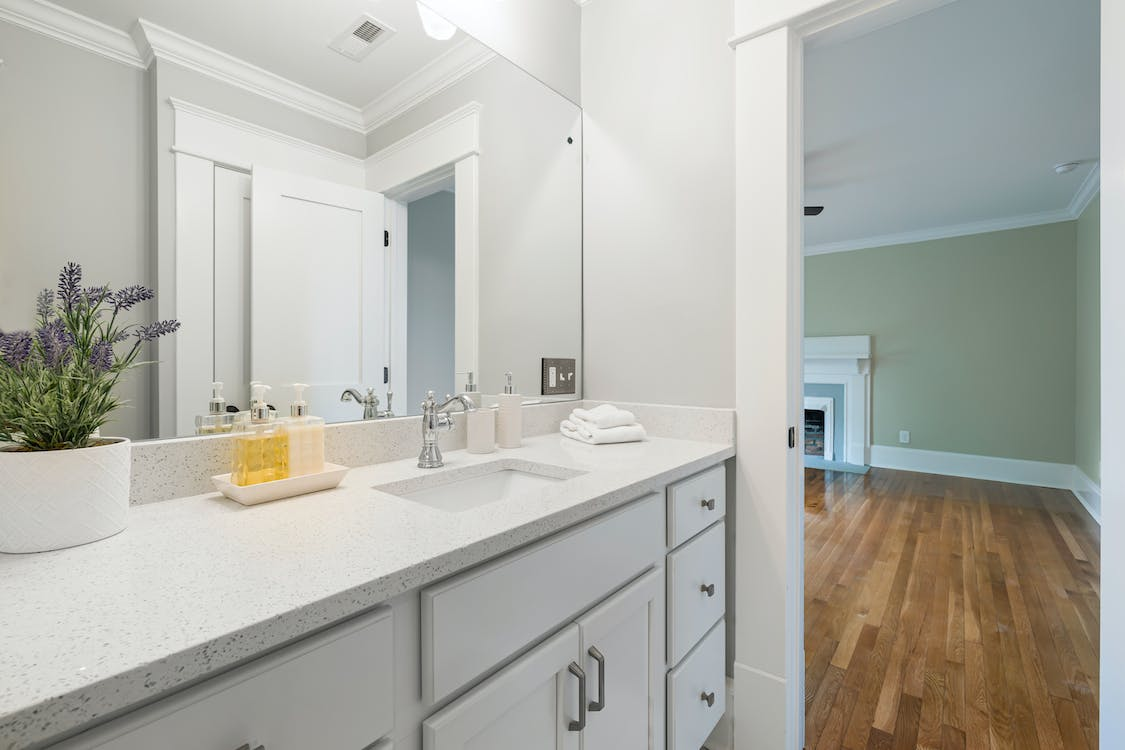 Our countertop contractors can help you choose a suitable marble countertop for your home. We also offer Countertop Contractor Naples installation services at affordable rates. Whether you're looking for granite countertops or Custom Quartz countertop Naples for your bathroom or kitchen area, we can do it all!
Contact us today to get started!