Quartz countertops are one of the latest trends in home renovation. They are attractive, easy to care for, and have a long lifespan. They're worth the investment, especially if you're considering putting your home on the market in the near future.
What sets quartz apart from other countertop materials is its durability. It's heat-, scratch-, and stain-resistant and doesn't yellow or fade over time. It is also nonporous, which means it can be cleaned easily with mild soap and water.
Continue reading to learn how adding quartz countertops to your home can boost its value.
Quartz Countertop
Naples, FL, is a popular destination for homebuyers looking for waterfront properties. Adding a quartz kitchen countertop will give your kitchen a high-end look and help it stand out from the competition. With quartz's increasing market value, quartz countertops can add some luxe appeal to a house. This is why buyers are more likely to choose a home with a quartz countertop, preferring them to their marble counterparts.
Check out some additional benefits of a quartz countertop:
Durability and Functionality
Quartz countertops won't chip or crack as traditional stone countertops do. Another advantage of quartz is that it does not require any sealants to maintain its color.
This means you won't have to deal with the hassle of re-sealing the stone every couple of years. Because of its lack of porosity, quartz countertops are also very easy to clean and will not absorb stains as some natural stones do. These qualities make quartz countertops a great option for busy households with kids or pets.
Quartz Countertops Beautify Your Home
Countertops made of quartz are very popular because they're beautiful and elegant. These countertops can enhance the decor of any kitchen.
Easy Maintenance
Quartz countertops are incredibly easy to maintain. Unlike marble and granite, which require periodic sealing and polishing, quartz countertops require virtually zero maintenance. New buyers with kids or working parents will appreciate that they don't need to spend hours cleaning and maintaining their kitchen countertops.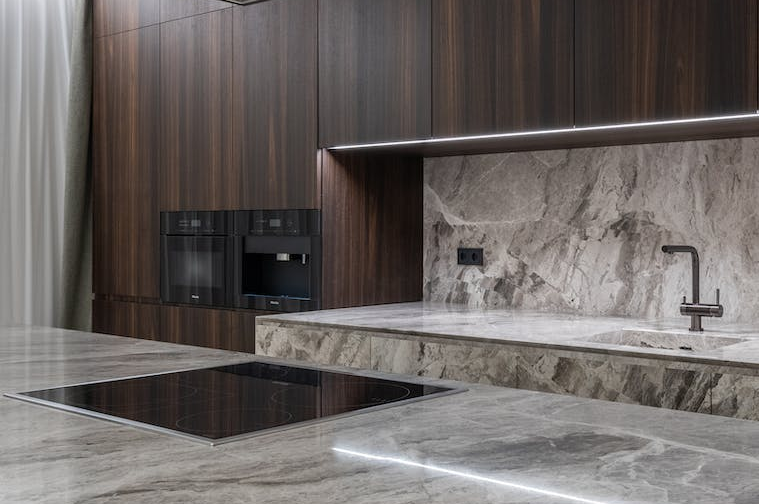 Consider installing quartz countertops from our countertop contractors. At Stone Express, we have years of experience installing all kinds of countertops and are dedicated to providing our clients with exceptional customer service.
Whether you want Custom Quartz countertop Naples, marble countertops, or granite countertops, we can help you select the right material to suit your lifestyle and budget.
Contact us today to learn more about our services.