Nothing can elevate a living room better than a fireplace. This is especially true during the holiday season. A fireplace acts as a far more effective focal point than a Christmas tree because it adds a lot more warmth and coziness to a room. It's why many leave no stone unturned when it comes to sprucing up the mantel for the holiday season.
When it comes to fireplace mantel decoration, there are no rules. It's important to get your creative juices flowing and start with a blank canvas to showcase your holiday spirit.
Today, we're listing tips for fireplace mantel decoration to transform your living room into a holiday haven.
Decorate with Theme Colors
When it comes to sprucing up a fireplace mantel, we recommend going with the theme colors. After all, nothing looks more festive than red and green decorations on a crisp white marble surface.
Start off with a garland and pine wreath to create depth before layering it with red and white ornaments. Then drape golden fairy lights to create a picturesque holiday scene. You can also dress up your mantel with red ribbons or bells. Finish your fireplace mantel decoration with mini tree decorations and red stockings.
Go Green for a Cozy Atmosphere
If you're not a fan of over-the-top ornaments and the maximalist décor style, this fireplace mantel decoration idea is just what you need. Start by draping wreaths and garlands before adding sprigs and candlestick holders to create an idyllic visual space. You can also kick it up a notch by topping the look with small white trees and fairy lights.
Add Metallic Elements
This season, adding a pop of metallic elements to interior décor is becoming trendy. So, why not add it to your holiday spruce-up checklist as well to create a whimsical holiday look? We recommend you choose gold for your fireplace mantel decoration.
Start by adorning your mantel with a wreath for some texture and hang golden fairy lights or gold stars over it. You can also create more visual appeal with gold and bronze ornaments as well as glass trees. If you want to take it up a notch, paint small flower pots gold and fill them with holiday blooms.
Create a Christmas Garden
Why just stop at the fireplace mantel decoration when you can beautify the wall as well? This next maximalist idea is all about creating a garden in your living room. Add twin trees next to your fireplace and cover your mantel with long green garlands that blend seamlessly into the two. Next, take ivy cuttings and curl them around the mantel. Finish the look by topping it with fake snow, golden bells, or stars, and add gingerbread houses.
Nothing screams Christmas better than a fireplace with a decorated mantel. If you're on the lookout for fireplace installation services, we can help!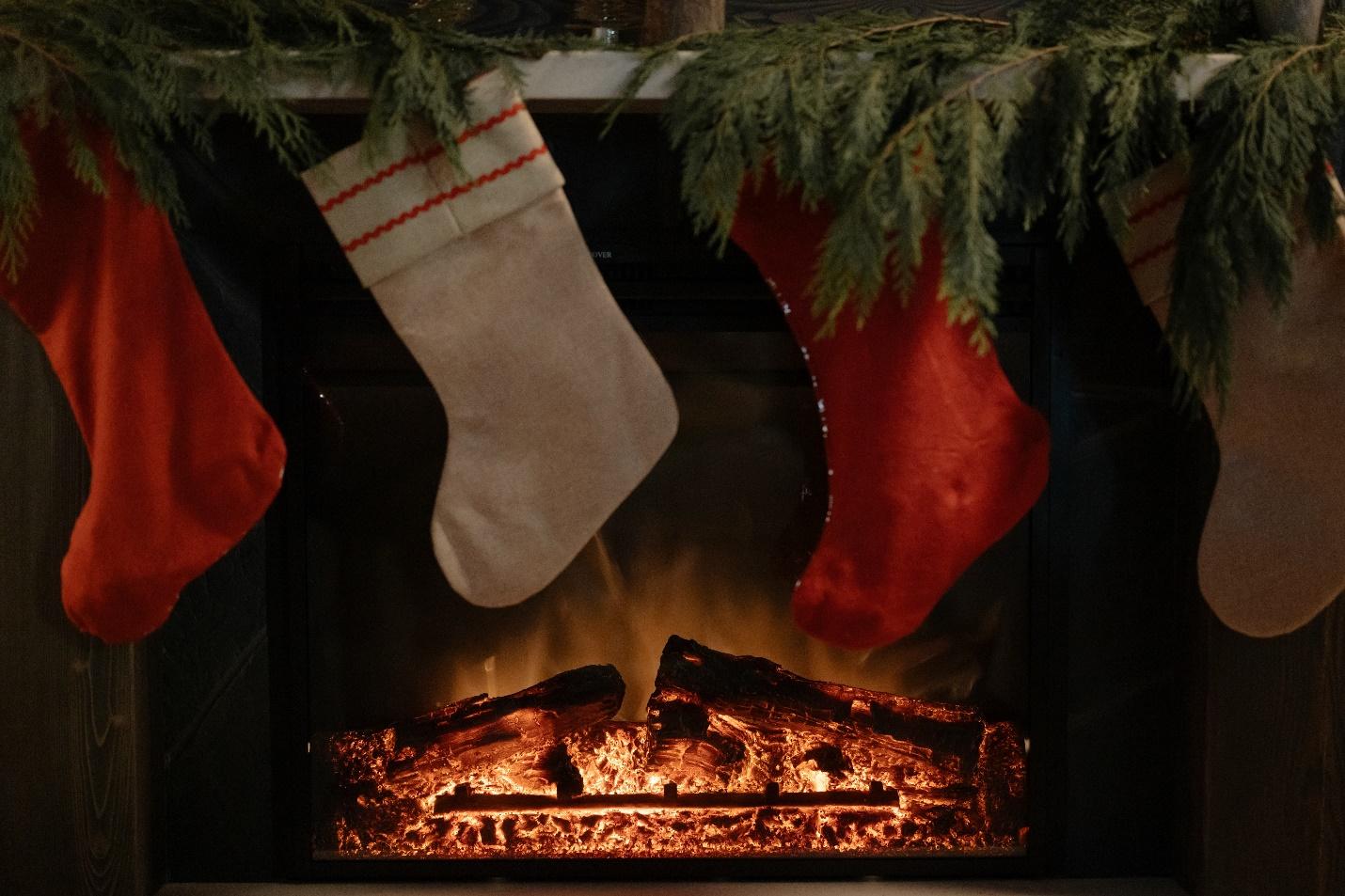 At Stone Express Inc., we have years of experience providing top-of-the-line house fixtures. Our installation services include fireplaces, Kitchen Countertop Naples, custom bathroom countertops, and more in Naples.
Contact us for fireplace and countertop installation in Naples.