When remodeling a bathroom, homeowners must make various decisions to turn their vision into a reality. However, selecting bathroom countertops can often be the trickiest due to the variety of available options.
The right countertops should be both visually appealing as well as durable. That's because they have to be able to withstand stains from water, soap, cosmetics, etc. Simultaneously, they have to be aesthetically pleasing enough to be a focal point in the bathroom.
Read our guide to select the ideal bathroom countertops in Naples.
Keep It Simple
Countertop designs don't have to be intricate to elevate your bathroom's aesthetics. This is especially true if you have more complex cabinetry. If that's the case, we recommend simple yet exquisite marble or quartz countertops that won't overwhelm the rest of your décor. Not only will this increase the visual appeal of the room, but will also reduce the costs.
Choose Materials Wisely
Most homeowners believe you have to give precedence to either style or functionality when it comes to countertops. However, that's far from the case. In reality, various materials are available to ensure you get the best of both worlds.
Here are some of the top materials we recommend.
Quartz Countertops
If you're in the market for new bathroom countertops, quartz ones are popular for making exquisite home additions. Unlike natural stones, they're engineered and don't require sealing against moisture. Not only are they incredibly durable, but they also come in luxurious designs that are sure to elevate the design of your space. Additionally, they are resistant to scratching, chipping, staining, etc.
Granite Countertops
Granite is known for being a sturdy material that can withstand chips, scratching, etc. With proper sealing, these countertops are also resistant to high levels of moisture and will last you years.
Marble Countertops
When it comes to choosing countertops, marble ones make for extremely gorgeous additions. Their smooth, sealed matte or gloss finish elevates the visual appeal of bathrooms. However, more than that, they are practical and difficult to damage when sealed properly.
Choose The Right Colors
The right countertop colors can help make a bathroom appear more luxe. Here are some colors you can choose from:
White Countertops
If you want to create a more elegant and spacious room, this option is exactly what you need. If white isn't up your alley, opt for off-white for a similar look.
Black Countertops
Choosing black countertops with gold specks is the best way to elevate the aesthetic appeal of bathroom space. This is especially true if you opt for quartz or granite.
Blue Countertops
If you have a larger space, opt for blue to create a unique space. You can also add mirrors and vintage light fixtures to enhance its aesthetics.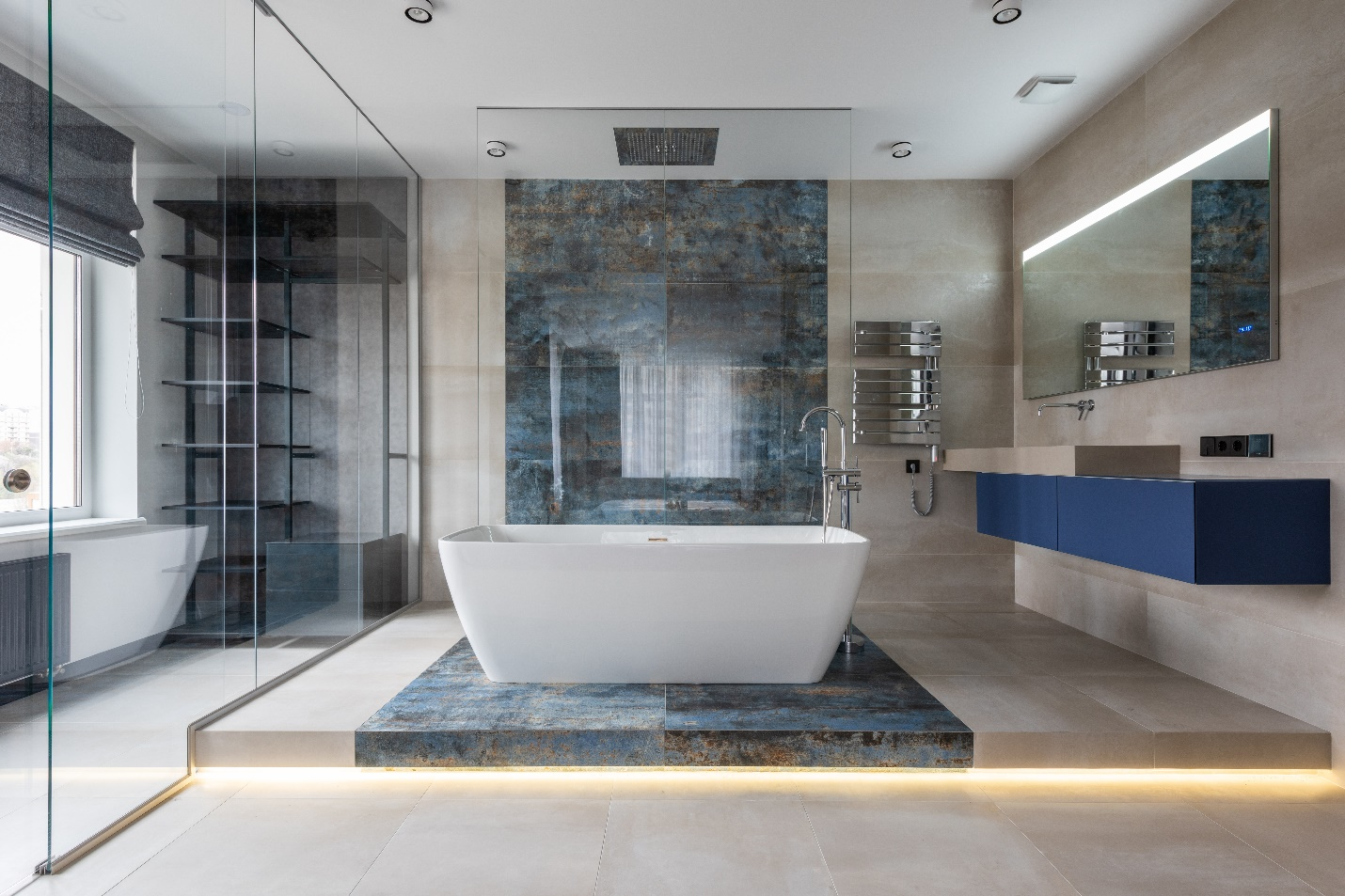 If you're on the lookout for a leading Countertops Naples FL, consider Stone Express Inc. We provide top-of-the-line countertop installation services in Naples. Our Custom Bathroom Countertop Naples come with various designs and styles to meet all of your requirements.
Contact us today to get started!