Are you remodeling a master suite or redesigning a bathroom? Then selecting the right countertop is probably one of the most important decisions you'll make.
There are various materials, such as quartz or marble, that can help your bathroom stand out. However, when it comes to luxe countertops, granite reigns as a long-standing favorite for its sleek designs. These are renowned for their versatility, durability, and exceptional hardness.
Custom granite countertops in Naples come in various color tones to help you create unique fixtures. Here's what you should know.
White Granite Countertops
When designing a house, many homeowners face a common dilemma regarding whether functionality should precede aesthetics or not. However, we believe you shouldn't have to choose one or the other.
That's why we recommend opting for white granite countertops if you want both optimal functionality and aesthetics. It's a rich color that is certain to give your bathroom a luxurious and sophisticated look.
White granite is also popular among designers as it enables them to experiment and play around with the stylistic choices of the room. That's because the color is incredibly versatile and works with virtually any design. In addition, white granite countertops can create the illusion that your bathroom is more spacious.
Colonial White Granite
If white is not your cup of tea, colonial white granite is another amazing option. These countertops make for luxe additions to bathrooms with their brown and rose-colored flakes on off-white surfaces. The neutral color scheme of the stone also makes for an ideal fit for both contemporary and traditional homes. They also gorgeously contrast with grey-toned woods and iron hardware.
Black Granite
Those who prefer to add a bold and dramatic touch to their bathrooms should opt for black granite. The material makes for exquisite countertop designs that are sure to substantially amplify the aesthetics of a bathroom. However, if you're looking for something truly striking, consider those with flecks of gold or white veins.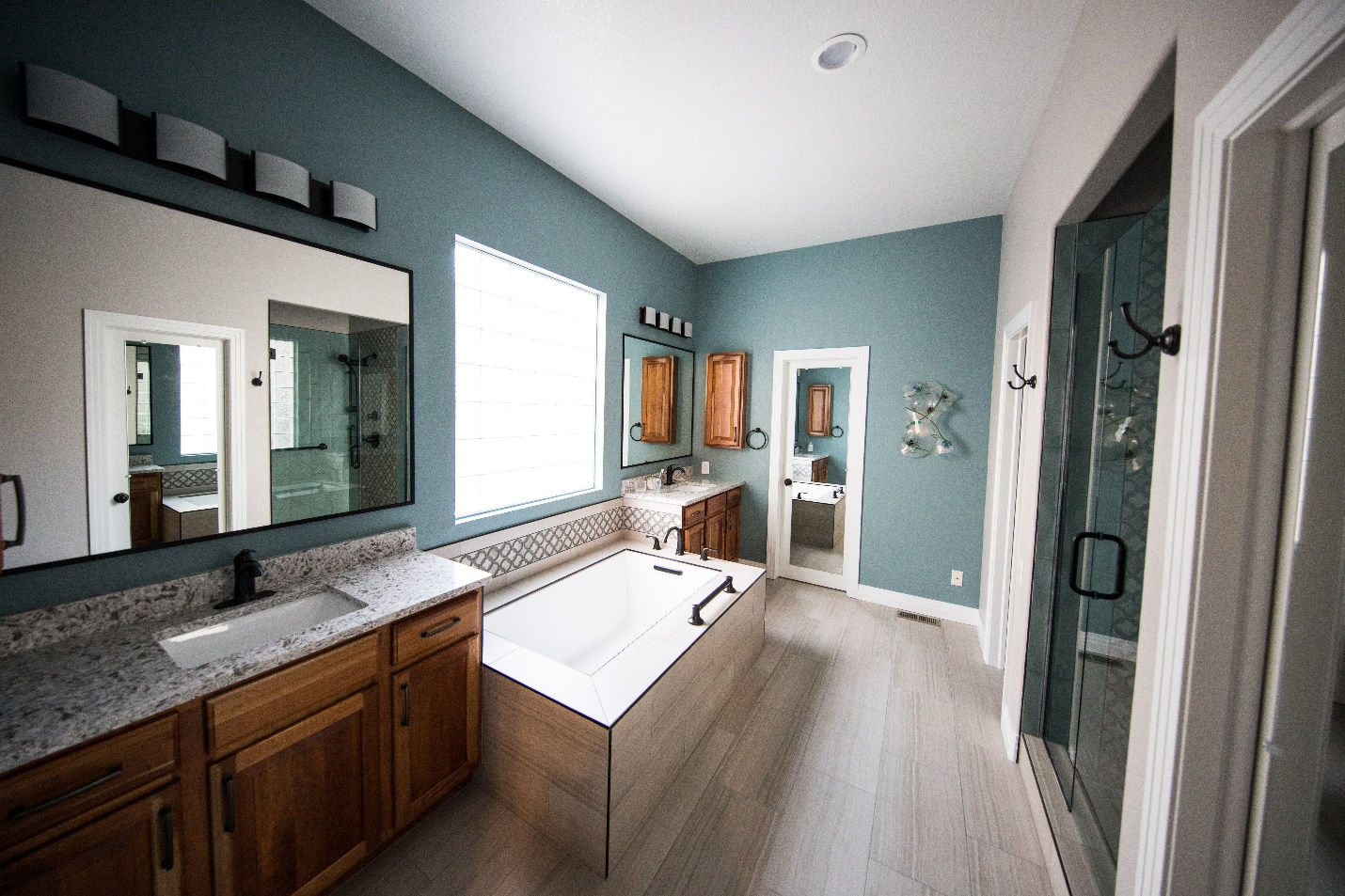 No matter what color you want for your Bathroom Countertops Naples, our top contractors can help you get it done. At Stone Express Inc., we offer versatile design options that perfectly fit your bathroom's interiors. Not only do we offer efficient services with qualified professionals, but we also offer affordable custom bathroom countertops in Naples.
Contact us today to learn more about our countertops and Bathroom vanity top Naples