Quartz countertops are becoming popular among homeowners for their durability and versatile designs. In fact, they're even considered among the ranks of exquisite stone countertops like granite.
However, choosing the right ones requires you to check the slab's color, thickness, edge profile, etc. That's because selecting a poor-quality quartz countertop can end up costing you more than what you spent in the first place.
In this blog post, we're discussing how you can determine the quality of quartz countertops to avoid critical mistakes and get value for your money.
Check Color Consistency
When buying quartz countertops, the first thing you should check is if the color is consistent. High-quality quartz should have consistent colors between slabs as well as within them. That's because lower-end manufacturers have less precise mixing of quartz, resin, and color pigments as well as testing procedures. It's vital you check this, especially if you'll require more than one in your kitchen.
But why is consistency important? The reason behind this is that the color variations will become glaringly obvious when you join the slabs. This is true regardless of the designs in your kitchen or bathroom.
Consistent Aggregate Distribution
The color of your slabs shouldn't be the only thing consistent in your countertops. In fact, you need to check if they have a thorough aggregate in the body. They are the chunks and pebbles that appear on your countertop. This means you should check to see if they are distributed consistently regardless of their size or pattern.
Thorough Color
Not only should the color be consistent between slabs, but the color should also have thorough body color. But what does that mean? If you check your quartz countertops, you'll see they have patterns and veins on top. It's critical that you ensure they go all the way to the bottom of the slab.
This is a common problem most homeowners miss until it's too late. The best way to avoid this is by checking if the color dissipates halfway down the slab.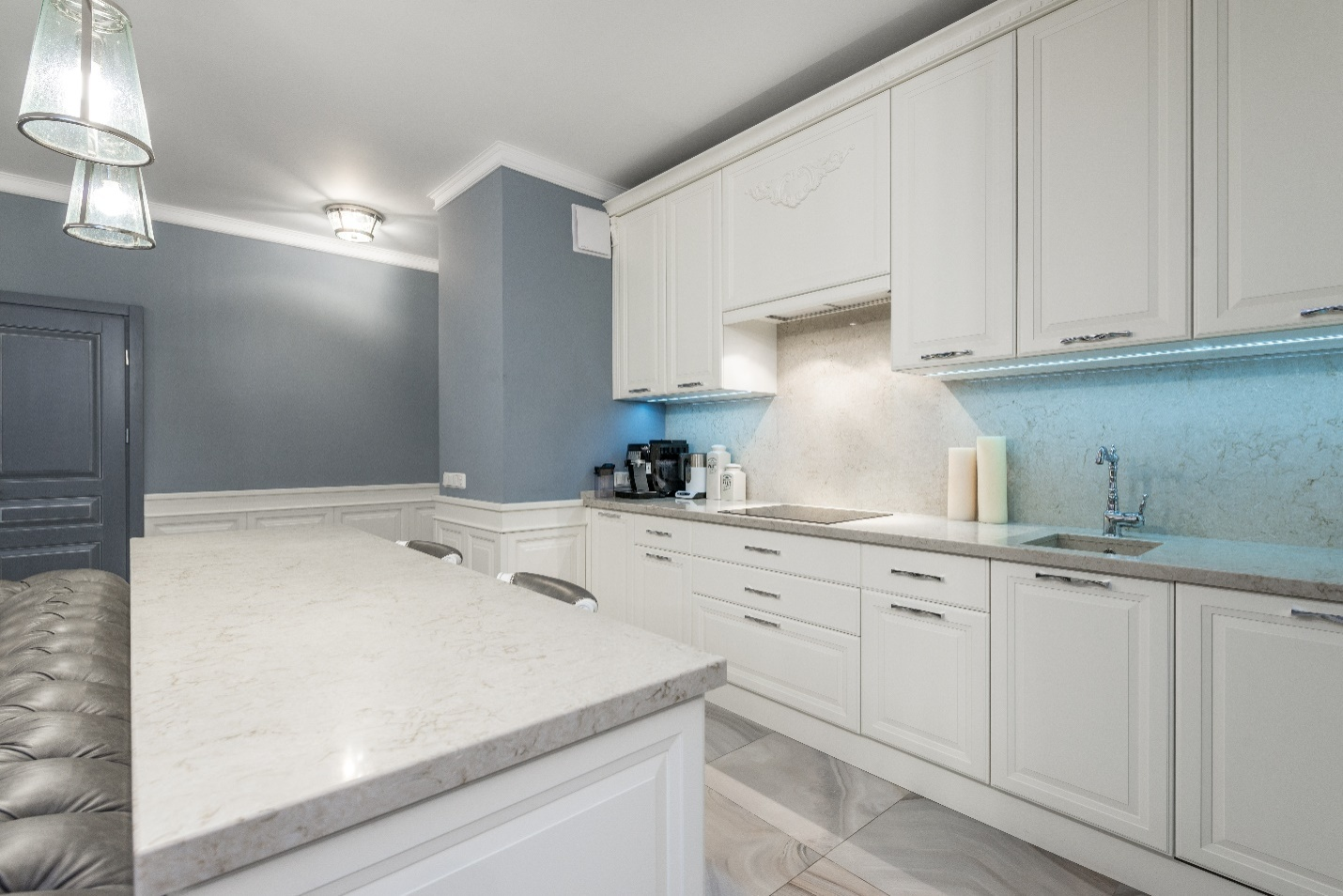 Are you on the lookout for quality Countertop Contractor Naples? Then consider us at Stone Express Inc. We're renowned fabricators and countertop dealers that offer top-of-the-line Custom Quartz countertop Naples.
Contact us for more information and details about our countertop contractors in Naples.