When it comes to choosing a countertop material for your kitchen or bathroom, you'll find that you're spoilt for choice. But three materials stand out; marble, quartz, and granite. Each with its own unique features, advantages, and drawbacks, is perfectly suited for a specific place in your home.
This blog gives a breakdown of the pros, cons, and best uses for each.
Marble Countertops: A Cut Above Above the Rest
Marble is a natural stone that has been used for centuries in architecture and design. In fact, it's used throughout the Capitol building, as well as in congressional office buildings, and other government offices.
When it comes to marble countertops, they're highly coveted for their beauty and the luxury they exude. Available in a variety of colors, patterns, and veining, each piece has something unique to offer. It helps that marble is heat-resistant, which makes it a great choice for the kitchen, or even a fireplace.
However, something to keep in mind is that marble countertops require more maintenance than other materials because they're porous and prone to staining. They also tend to scratch and etch easily, so it's important to be cautious when using acidic substances. For best results, homeowners should have their countertops sealed.
Countertops in this sophisticated natural stone are best used in low-traffic areas, such as bathrooms, where they can add a touch of elegance.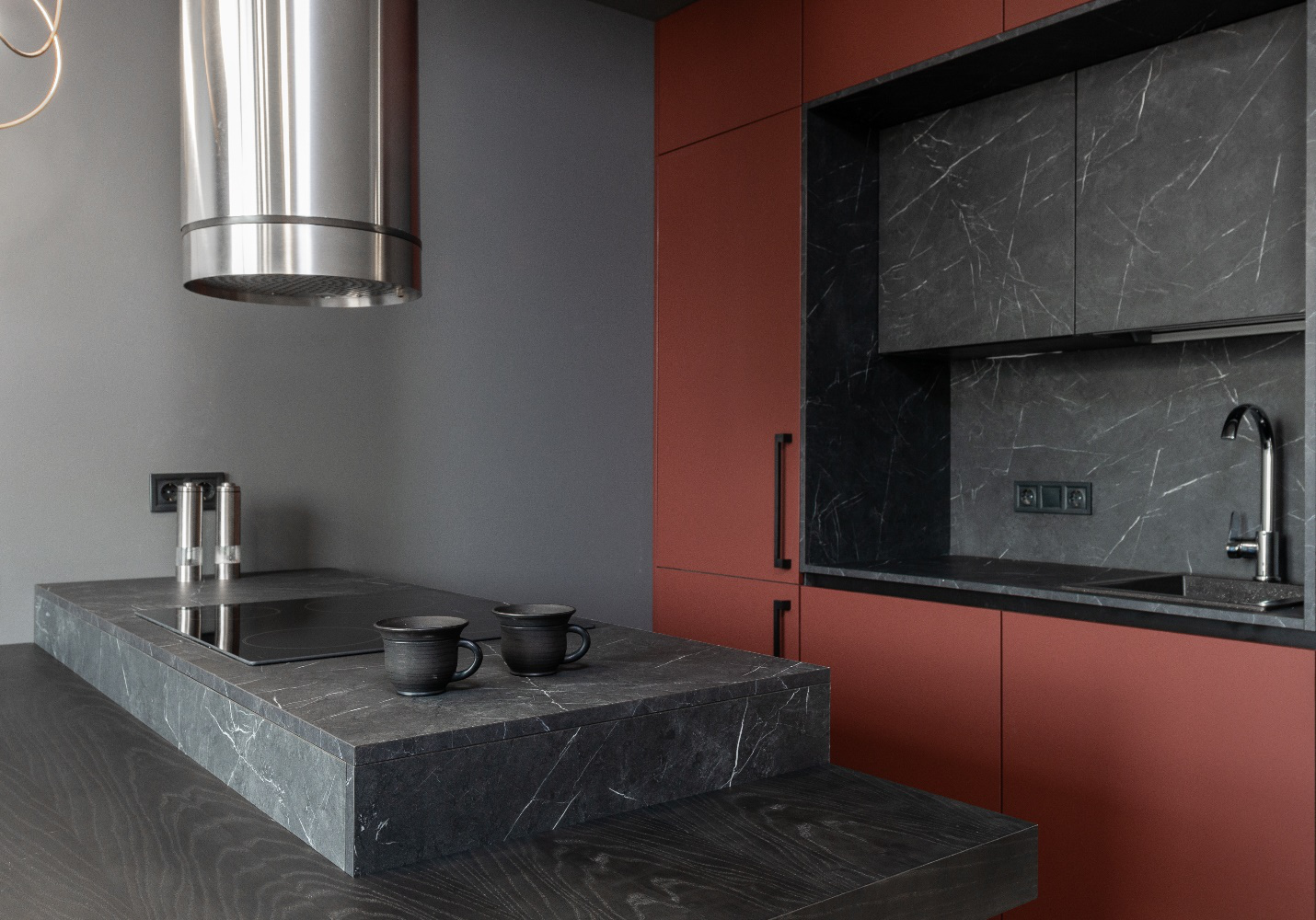 Quartz Countertops: Value For Money
Quartz countertops are referred to as engineered stone counters as they're made from a combination of quartz, resin, and pigments. These custom countertops are incredibly durable and relatively maintenance-free. These advantages make them a popular choice for busy families, especially those with young children. Since they're non-porous, they're also largely resistant to stains and don't harbor moisture which can give way to mold or bacterial growth.
Homeowners can find quartz countertops in colors and patterns that can even mimic the look of natural stone. This is great for those who may want the look of marble without the stress of maintenance.
These engineered stone countertops are a great option for high-traffic areas, such as kitchens, where they can withstand heavy use.
Granite Countertops: Sleek and Sophisticated
Granite is also a natural stone that can be found in quite an array of colors and patterns. These countertops are also extremely durable, heat-, chipping-, and scratch-resistant.
One of the drawbacks though is that granite's a porous material that needs to be sealed regularly to prevent staining and water damage.
Custom granite tops are versatile and can be used in a variety of settings, but are especially well-suited for outdoor kitchens and bars.
If you're looking for Marble countertop Naples, granite countertop Naples, or quartz countertops Stone Express Inc. in Naples, FL, is a one-stop-shop where you'll find kitchen countertops as well as bathroom vanity tops. We've got a selection of materials in several colors, patterns, and designs for countertops, full-slab shower walls, shower seats, pool copings, and more.
Can't find what you're looking for? We'll create a custom countertop just for you!
For expert craftsmanship and attention to detail, contact us today.