When it comes to enhancing the beauty and functionality of your kitchen or bathroom, marble, granite, and quartz countertops are an excellent choice.
Whether you opt for the elegance of marble, the durability of granite, or the versatility of quartz, understanding the stone countertop installation process is crucial. Here in this blog, we'll take you through the journey from selecting the perfect material to the final touches, and provide valuable tips along the way. So, let's dive in!
1. Choosing the Perfect Stone Countertop
The first step in the installation process is selecting the right stone countertop for your kitchen or bathroom. Here are some things to keep in mind:
Aesthetics
Durability
Maintenance
Budget
Once you know what you want, consider the following:
Marble countertops offer timeless elegance but require regular sealing.
Granite countertops are renowned for their strength and natural beauty.
Quartz tops are low-maintenance and available in a wide range of colors and patterns.
Once you've selected a material, visit a reputable countertop contractor and explore their showroom to find the perfect fit for your space, or ask them about custom countertops.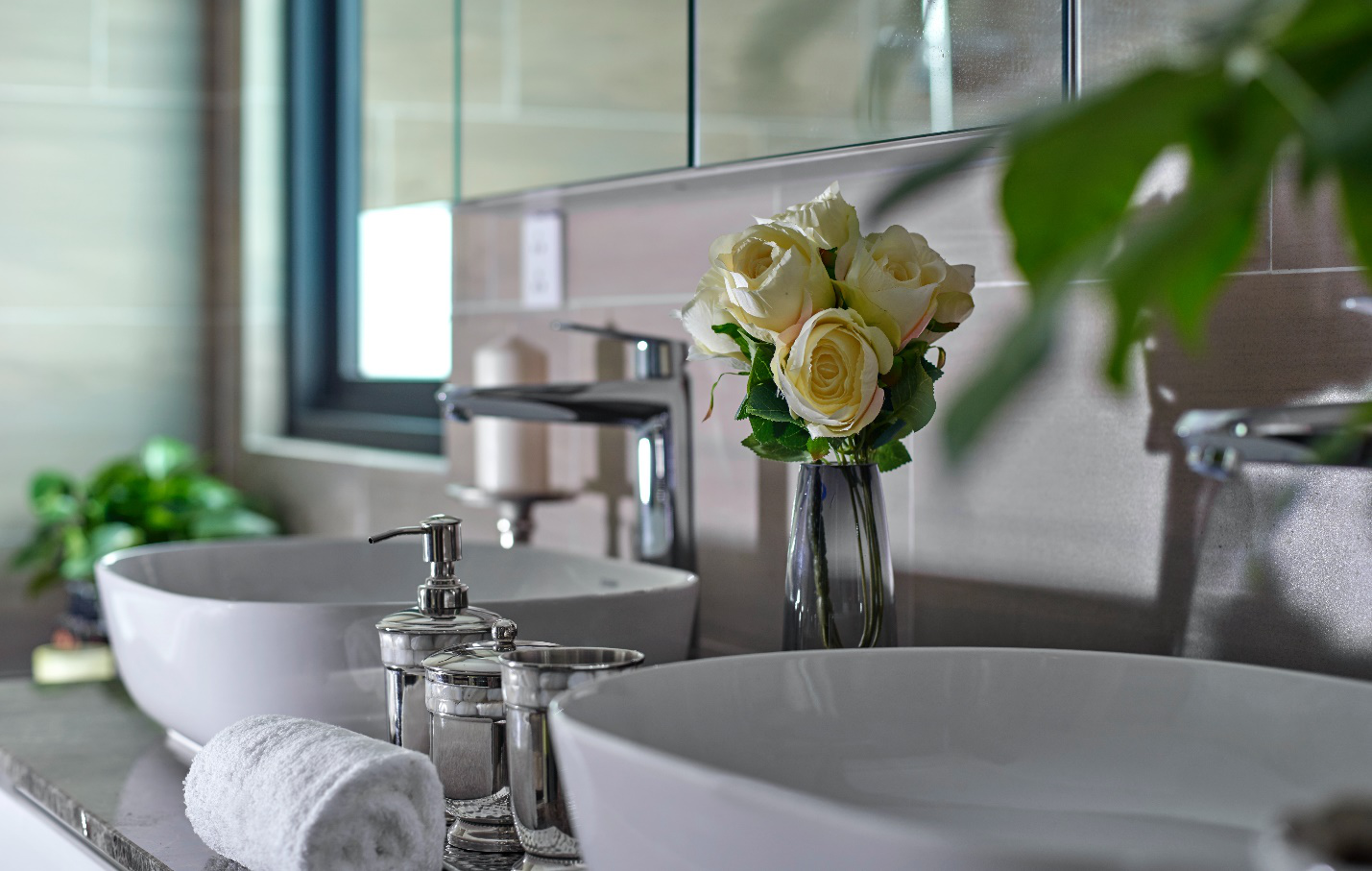 2. Professional Measurement and Templating
Once you've finalized the materials, the next step in the stone countertop installation is professional measurement and templating.
Trained countertop contractors will schedule a home visit to take accurate measurements of the installation area. They'll then create a template to ensure the perfect fit.
3. Preparing for Stone Countertop Installation
Before stone countertop installation begins, it's essential to make some necessary preparations. Clear out the workspace, remove any items from cabinets, and ensure a clutter-free environment.
The countertop contractors may ask you to disconnect and reconnect plumbing, electrical appliances, or sinks if needed. Taking these precautions will streamline the installation process, keep things safe and minimize any potential damage.
4. Installation Day
On the day your countertops are set to go in, the stone slabs will arrive along with the necessary tools. The professionals will carefully position the countertops, secure them in place, and make any required adjustments.
5. Sealing and Final Touches
Once they've been installed, your bathroom or kitchen countertops will be sealed, if required, to protect them from stains and enhance their durability. They'll ensure that the edges are properly sealed for a seamless appearance.
This is a good time to ask about recommended maintenance and cleaning procedures provided by professionals to keep your kitchen or bathroom countertops looking good as new.
Whether it's a marble countertop for an elegant bathroom vanity top or a durable granite countertop for a bustling kitchen, investing in stone countertops will elevate your Naples, FL, space to new heights of luxury and functionality.
So, take the leap with Stone Express Inc. and embark on your journey to exceptional stone countertops! Contact us to get a free consultation or request a quotation from our Countertop Contractor Naples based on your Custom Countertops Naples needs.
We also offer pool copings, full slab shower walls, shower seats, shower shelves, and more.