Marble countertops add natural beauty to any kitchen. But when choosing these countertops, for your next kitchen upgrade, consider factors such as maintenance, cabinetry design, paint colors, and lighting fixtures.
This guide will further discuss some of these factors to help you remodel your kitchen and enhance the look of your marble countertops.
Marble Cleaning and Maintenance
Before choosing marble countertops for your kitchen, you must understand the basic cleaning and maintenance tips. For example, spills on a marble countertop must be cleaned immediately, or they will leave stains. Only specific cleaners must be used to clean them.
Moreover, placing wet, abrasive, or hot objects directly on the marble top will cause damage, so you must always use trivets and mats. Use a cutting board to chop your vegetables because directly cutting on marble countertops will leave permanent scratches.
Cabinetry Designs
You can find marble in various shades like cream, white, rose, charcoal, and green. When upgrading your kitchen's cabinetry, opt for a color that blends well with the countertop or choose a contrasting color that will make the marble pop.
If you have light-colored marble with dark veining, choose the color of the veins for your cabinets. On the other hand, black and gray marble countertops create a luxurious, elegant look while dominating your kitchen space. So choose cabinets in a contrasting color like light gray, off-white, white, or pale yellow.
Countertop Edges
Marble countertops are not just restricted to harp, straight corners, and edges. You can customize your marble countertops for a concave arch, bevel, cove, or bullnose. For example, a white marble countertop featuring a double-ogee edge will work well with stained cabinetry. Soft countertop edges and corners will add a sophisticated touch to your cozy kitchen.
Backsplash
When choosing a backsplash that blends well with your marble kitchen countertop, consider whether you want the countertop or the backsplash to be the focal point. Moreover, determine how you can match their colors and patterns and if you can choose a marble backsplash.
According to interior designers, it's better to first pick your marble countertop and then choose the most suitable backsplash.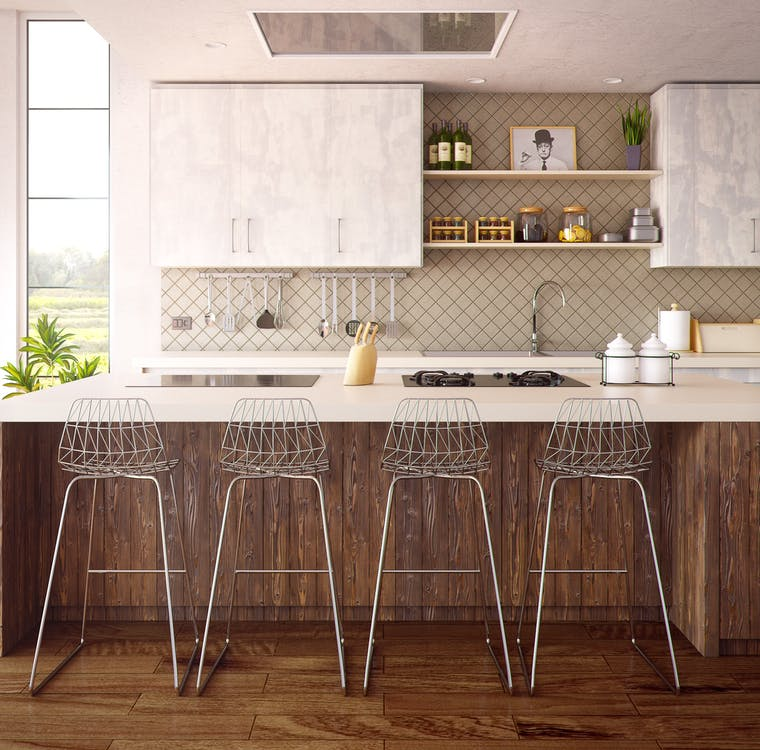 At Stone Express Inc., we provide a variety of Marble countertop Naples, granite countertops, and Quartz tops Naples for your kitchen and bathroom.
Moreover, our licensed professionals are trained to provide quality countertop installation services at affordable rates. They handle every remodeling project starting from conceptualization to completion.