If you're looking for an elegant and classy bathroom vanity top, marble is a great choice. The stone's natural beauty and durability make it a popular choice for interiors. Marble comes in a wide range of colors, patterns, and finishes, making it a versatile option for any bathroom design, not only for countertops but also full slab shower walls, seats, and stairs. But before we get carried away, let's explore some unique marble countertop ideas for the bathroom vanity.
Classic White Marble
White marble is a timeless classic that adds a luxurious and sophisticated feel to any bathroom. Its naturally white color and veining patterns can vary, making each piece unique. White marble can be polished or honed, giving you the option of a glossy or matte finish. A honed finish can make the marble more slip-resistant, making it a safer choice for bathroom floors and shower areas, whereas a glossy bathroom vanity top may look more sophisticated.
Chic and Sophisticated Black Marble
Black marble is a striking and bold choice for a bathroom vanity. The dark color and intricate veining are sure to make a statement in any bathroom design. Black marble countertop can be paired with white or light-colored marble tiles to create a stunning contrast. A polished finish can give the black marble a dramatic shine, while a honed finish can provide a more subtle matte look and velvet feel.
Marble countertops are stunning even when they're kept simple, but if you want to make them more interesting, consider adding elements like those mentioned below.
Incorporate a Unique Pattern
Marble slabs have natural veining and patterns due to the natural process they undergo to turn from limestone to marble. But you can take it a step further by incorporating your own unique pattern. This can be done by choosing a marble slab with a striking pattern that speaks to you or even by having a custom design etched onto the surface. For example, you could have a geometric or floral design etched into the marble to give it a one-of-a-kind look.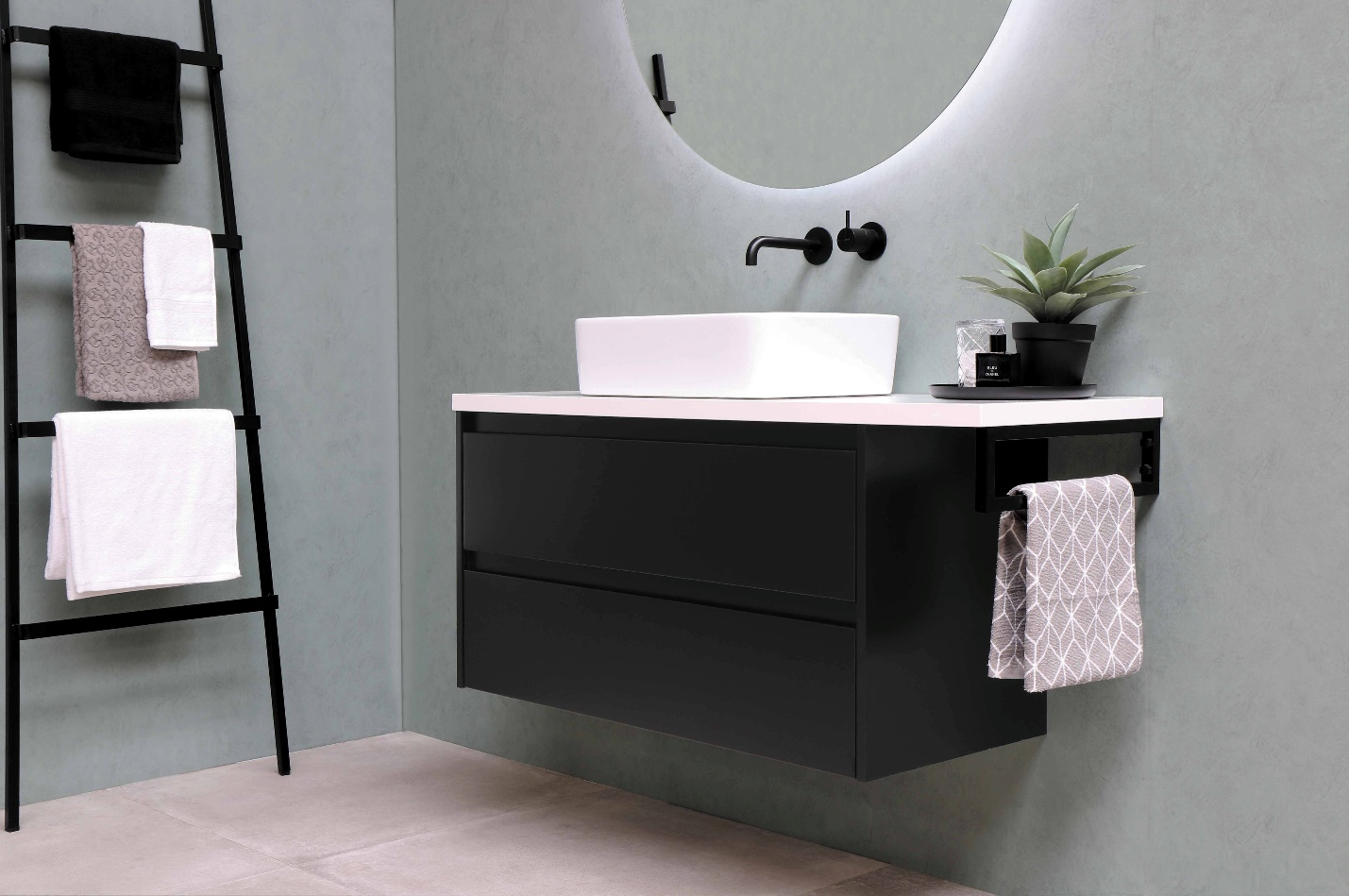 Add Contrasting Accents
Adding contrasting accents can make a marble countertop stand out even more. This can be done by pairing the marble with a contrasting color or material. Consider pairing a white marble countertop with black fixtures and hardware to create a striking contrast. Alternatively, you could add wood cabinets below the vanity to create a warm and natural contrast to the cool marble.
Edging Lends Character
The edging of a countertop is often overlooked, but it can greatly impact the overall look of the vanity. Using an edging makes the countertop look more finished and interesting and adds a touch of personality. If that sounds like something you'd like, opt for a beveled edge to create a more traditional look, or choose a waterfall edge to create a modern and sleek look. Want to make your vanity truly one-of-a-kind? Ask your countertop contractor if they can have an edge custom-designed for you.
Looking for a Countertop Contractor Naples, who can make a marble bathroom vanity top that's custom-made to your requirements? Stone Express Inc. is the place for you. Our variety of marble, quartz, and granite countertop Naples cater to every taste. Other than kitchen and bathroom countertops, our services also include pool copings, full slab shower walls, shower seats, and more. Contact us for more information or visit our showroom.