Warmer days are upon us and poolside parties will soon become a regular way of beating the heat. While you're there, notice the luxurious addition of pool copings that offer a finished look and certain finesse. Not just that, they're also highly durable and resistant to wear and tear, especially when installed by a trusted and reliable provider.
This blog will take a deeper look at the installation, maintenance, and purpose of pool copings.
Installation
Installing pool copings made from marble, granite, or quartz requires specialized knowledge and experience. It's therefore important to choose experienced craftsmen to ensure proper installation and to prevent damage to the pool structure.
The process typically involves setting the copings on top of the pool wall using mortar and grout, after which they're leveled and secured to the pool structure.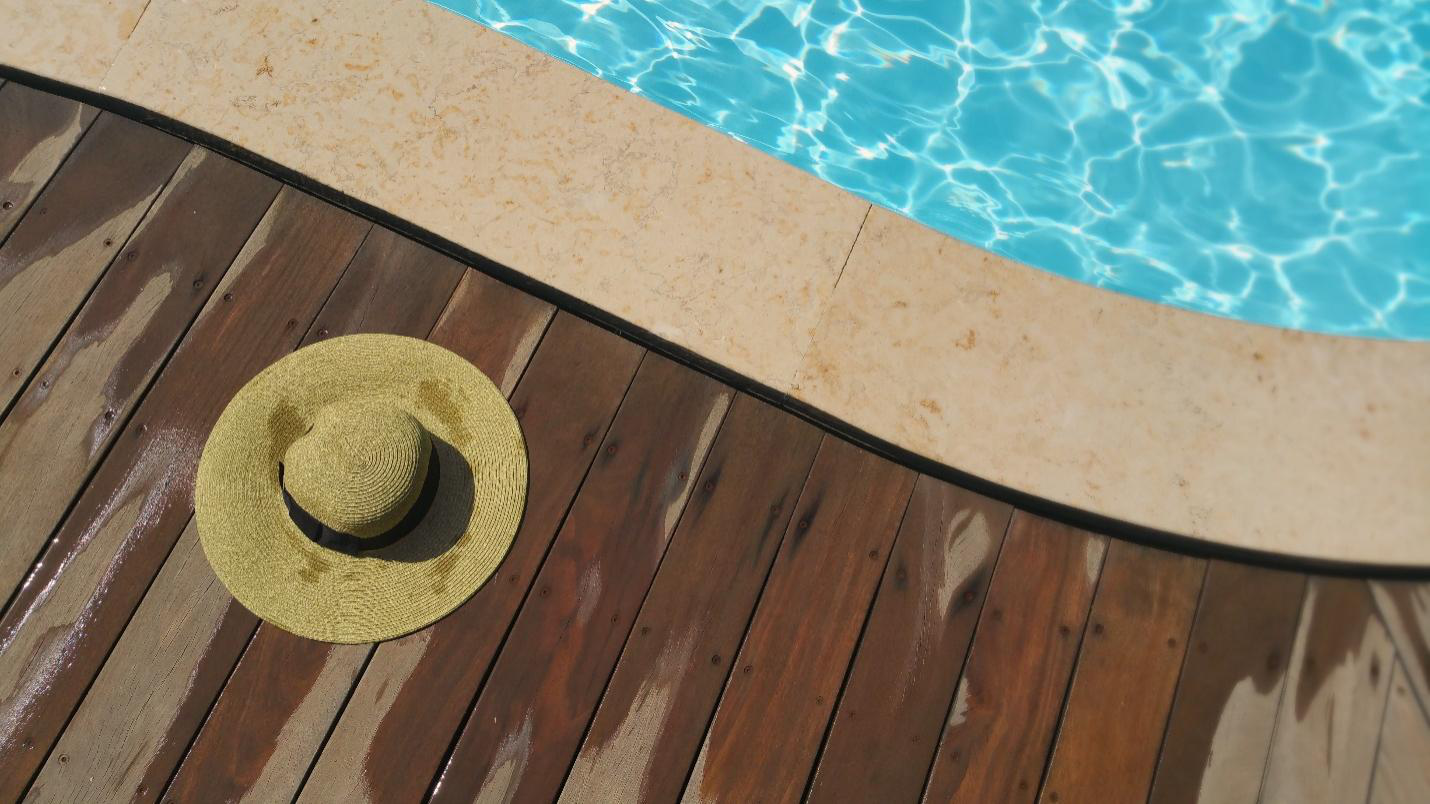 Maintenance
Natural stones like marble and granite, or engineered stones like quartz are quite durable. However, they still require regular maintenance to keep them looking their best. Marble copings require sealing or resealing every few years to keep them from absorbing water, staining, or getting damaged. Granite and quartz copings, on the other hand, are highly resistant to stains and typically do not require sealing.
Regular cleaning with a wet cloth or soft-bristled brush can help prevent the buildup of dirt and debris, but every six months a professional should be called in for maintenance.
Pro tip: don't use any detergents or DIY repair or cleaning hacks; they could end up costing you more in the long run!
Purpose
You must be wondering, 'what are pool copings used for anyway? Are they purely decorative, or do they have a purpose?'
The answer is that they provide a finished edge for aesthetics, but also protect the pool structure from water damage. It doesn't stop there. They also provide a non-slip surface around the pool perimeter, making them a safety feature.
Not to mention that when you choose luxurious marble or granite pool copings, you're enhancing the overall design of the pool area by adding a touch of sophistication.
If your construction is underway, contact Stone Express Inc. in Naples, FL, for finishing touches to complete the look of your indoor or outdoor pool. We've got a variety of materials, colors, and textures for you to choose from.
We're Countertop Contractor Naples with marble, quartz countertop Naples, and granite kitchen, and bathroom countertops along with full-slab shower walls, stairs, and more. Give us a call, or contact us to set up a consultation, to see how you can beautify your home with our custom countertops.