Natural stone is a versatile material that can be used in a variety of ways to enhance the design of your home. Most homes make use of marble and granite countertops in the kitchen, or perhaps as a bathroom vanity top. But you can go one step further and add them to your interior in more creative ways.
This blog takes a look at how that can be incorporated.
Fireplaces and Mantels
Studies show that sitting by fireplace, and hearing the wood crackle, can help the body to relax.
A natural stone fireplace will bring an element of warmth and elegance into your home. Whether you opt for classic marble or more modern granite, they're both durable and heat-resistant materials that can withstand the test of time.
You can keep things simple by incorporating these stones into the fireplace surround or extending the stone to the ceiling for a dramatic effect. Mix and match different types of stones, colors, or patterns for a unique look.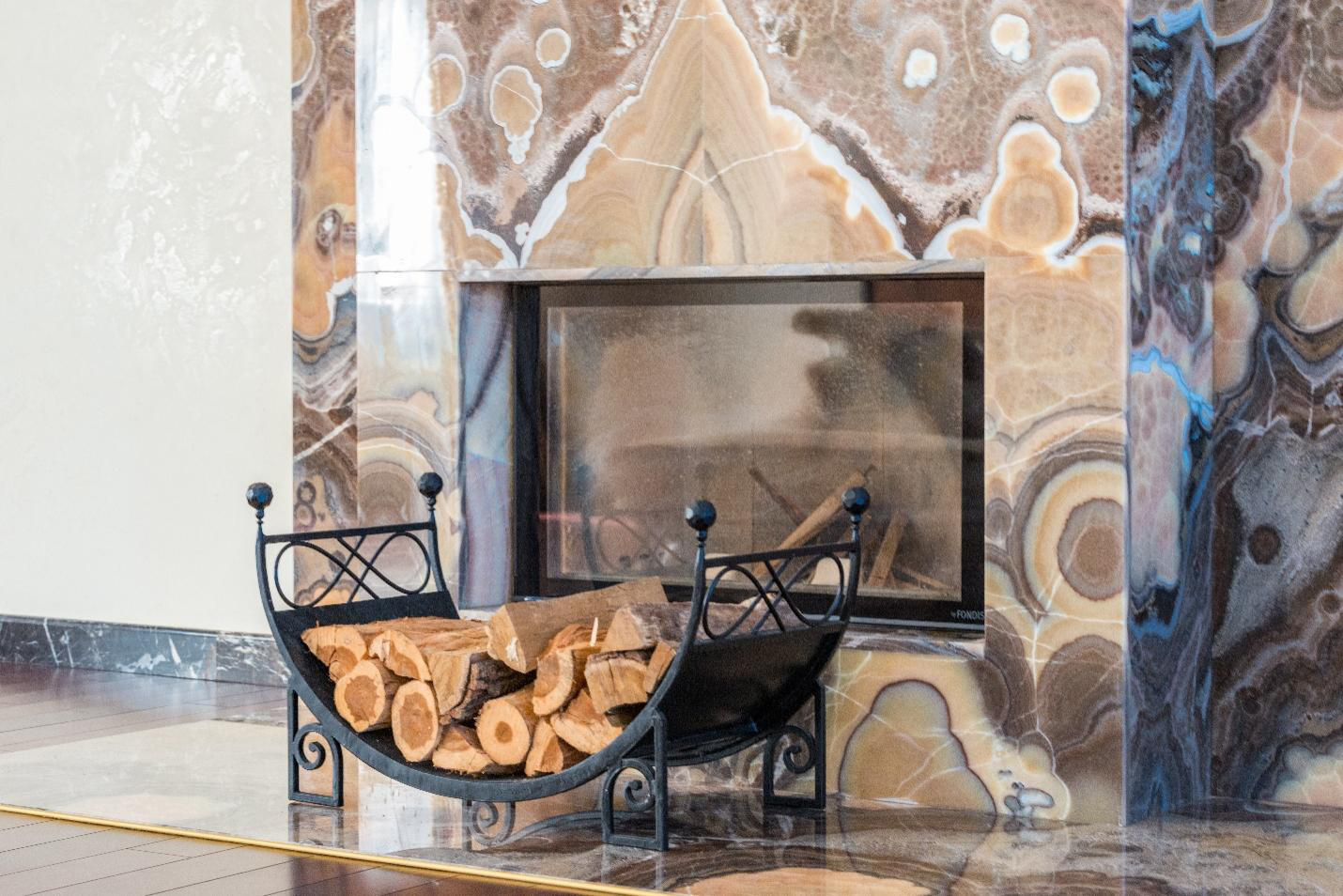 Outdoor Kitchen Countertops
Outdoor living spaces have gained popularity in recent years, and also add to the value of a home. If you enjoy cooking and entertaining outdoors, marble or granite kitchen countertops are an excellent choice for an outdoor kitchen.
They're not only stylish but also durable and easy to maintain. Granite is a popular choice for outdoor kitchen countertops because it doesn't require sealing and is resistant to heat and weather damage. Marble tops work as well, but they're more high-maintenance.
Your countertop contractor can help you choose from a variety of finishes, such as polished, honed, or leathered, to achieve the look you're going for.
Poolside Bar Countertops
Who doesn't like relaxing by the pool? Take the experience one step further by adding a poolside bar to your outdoor space.
Whether you are looking to create a luxurious oasis or a rustic retreat, natural stone can bring a hint of sophistication to your outdoor living area. Marble and granite are both good choices for poolside bar countertops but as we mentioned earlier, marble needs sealing and re-sealing and isn't very resistant to spills.
Why not consider matching the countertop to the pool copings for a cohesive look?
So whether you want to keep things simple and opt for natural stone countertops, full-slab shower walls, or staircases, or shake things up with these creative ideas, Stone Express Inc. is the Countertop Contractor Naples for all your granite and marble requirements.
Not only do we have an array of marble, and granite countertops for you but we also specialize in quartz material countertop Naples kitchen and bathroom tops. If you can't find what you had in mind, contact us and ask about custom countertops which our expert craftsmen will be happy to create for you.
Contact us or come by our Naples, FL, showroom.