When it comes to creating a functional and stylish outdoor kitchen, choosing the right countertop material is essential. Among the various options available, granite stands out as the perfect choice for outdoor kitchen countertops. This blog will explore what makes granite the perfect match for your culinary oasis.
Let's take a look at how an outdoor kitchen's countertop requirements may be different from an indoor one.
Durability
Outdoor kitchens are subjected to harsh weather conditions, including intense heat, UV exposure, moisture, and temperature fluctuations.
Granite is known for its exceptional durability and is highly resistant to these elements, which is one of the reasons it's an ideal choice for outdoor kitchen countertops. It can withstand high temperatures without cracking, so it will fare well, even in extreme weather conditions.
Granite countertops are also highly resistant to stains, scratches, and impact, making them excellent surfaces for food preparation and cooking.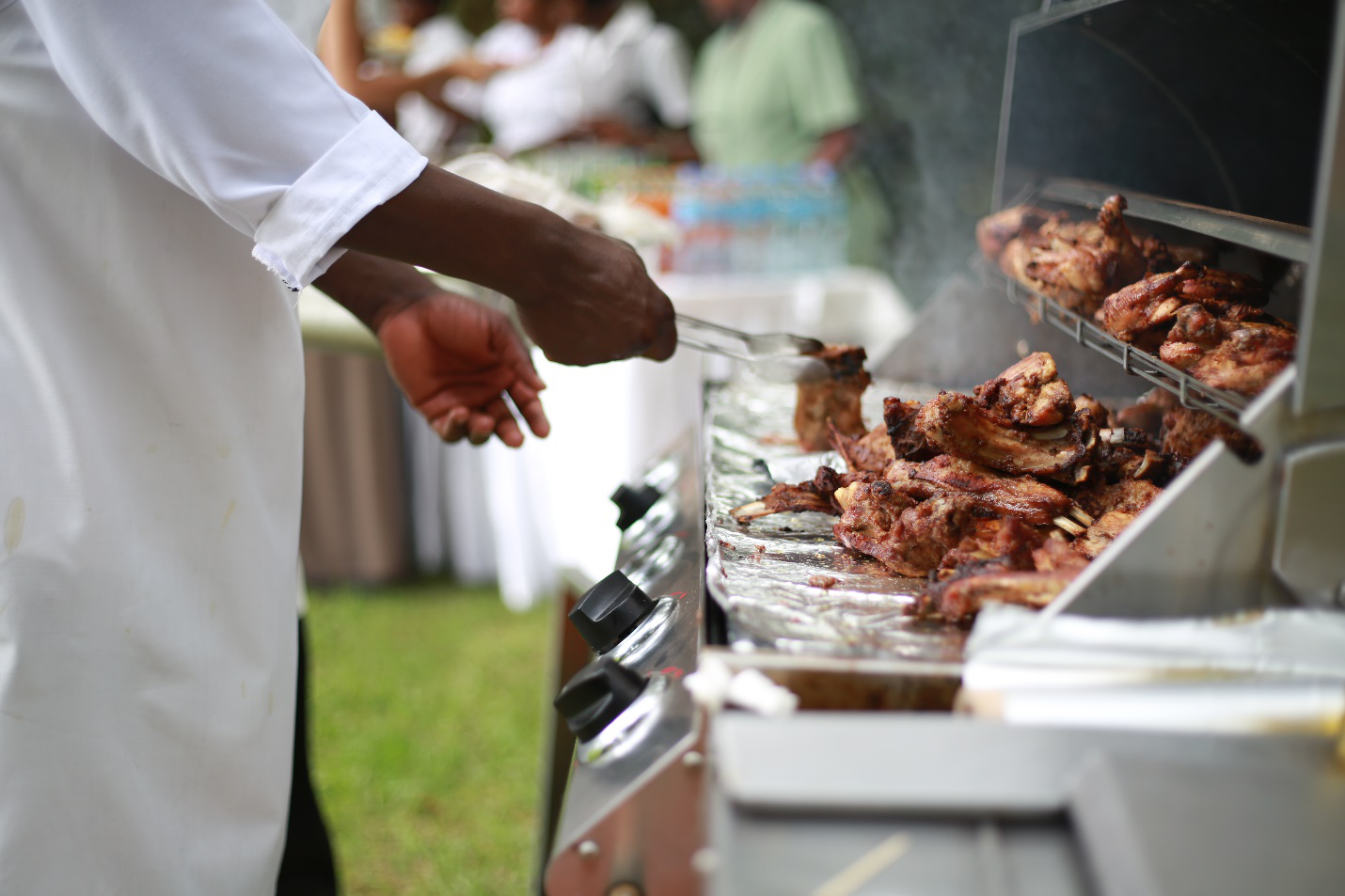 Aesthetics and Versatility
Granite countertops are timeless and can elevate the overall aesthetic of your outdoor kitchen. With its natural patterns, colors, and unique veining, this durable stone will add a touch of class and sophistication to your outdoor space.
Whether you prefer a modern, classic, or contemporary look, at Stone Express Inc., we've got a wide range of colors, designs, and styles, allowing you to find the one you've dreamed of.
The versatility of granite will ensure your countertops are compatible with various architectural styles, ensuring seamless integration into your outdoor living area.
Low Maintenance and Easy Cleaning
Outdoor kitchens are meant to be enjoyed, and the last thing you want is to be stuck with cleaning and maintenance.
Granite countertops require minimal upkeep, making them a practical choice for outdoor use. Once sealed, the non-porous Kitchen Countertop Naples will prevent liquids and food particles from seeping into the surface, reducing the risk of staining and bacterial growth.
Routine cleaning with a wet cloth is typically all that's needed to keep your countertops in pristine condition. Remember to contact your countertop contractor periodically to reseal the granite and further enhance its resistance to stains.
Looking for the perfect granite countertop for your indoor or outdoor kitchen? Our wide range of gorgeous colors, unique patterns, and timeless styles in granite will allow you to create a custom outdoor kitchen countertop that reflects your style and complements your home's aesthetic.
Consult with our experienced Custom Countertops Naples at Stone Express Inc. in Naples, FL, for custom countertops. Contact us today to get a free consultation and be on your way to creating a stunning and practical space where you'll have unforgettable culinary experiences.