A fireplace is not just a source of warmth;it's a statement piece that elevates the aesthetics of your Naples home. When it comes to fireplace design ideas, the options are endless. From modern and contemporary styles to timeless classics, the art of stone can transform your fireplace into a stunning focal point that complements your interior decor.
Here are somefireplace design ideas to inspire your next home improvement project.
Modern Minimalism
For those who prefer clean lines and a sleek look, a modern fireplace design is the way to go. Consider a floor-to-ceiling fireplace made of marble or quartz, adorned with a minimalist mantel. Opt for a neutral color palette and keep the design simple yet striking.
This will exude sophistication and complements contemporary interior designs.
Rustic Charm
On the other hand, a rustic fireplace design is a perfect choice if you desire a cozy and inviting ambiance. Use natural stone like granite to create a stacked stone fireplace with a rough-hewn wooden mantel.
Add decorative accents to this fireplace design idea, like vintage lanterns or wrought-iron tools, to enhance the rustic charm. This style will create a warm, welcoming atmosphere reminiscent of a countryside retreat.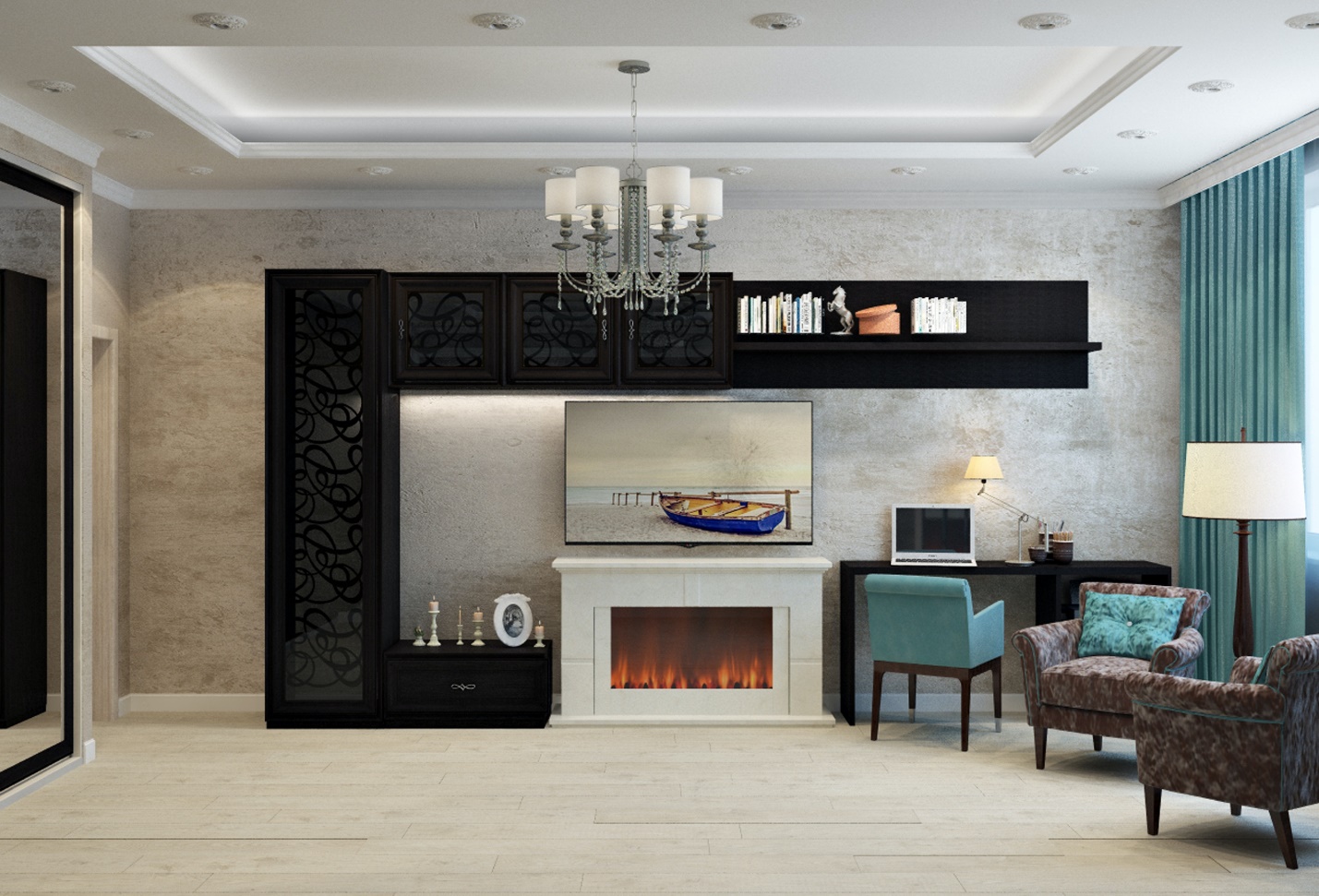 Timeless Elegance
For a fireplace that stands the test of time, go for a timeless design that lends an air of sophisticated elegance to your home.
Classic marble or granite with intricate carvings for the mantel and surround will add a sense of grandeur to your living area. For a more luxurious feel, incorporate traditional elements like ornate detailing or molding to enhance the overall regal appeal.
Contemporary Chic
Embrace a contemporary chic aesthetic with a stylish fireplace design that combines modern elements and artistic flair. Use an engineered stone like quartz in a geometric pattern for the fireplace surround. Next, install a floating mantel for a sleek look and decorate the space with bold artwork or a statement mirror above the fireplace to complete the contemporary aesthetic.
Coastal Retreat
Live by the beach? For a beachy and relaxed vibe, consider a coastal-inspired fireplace design. Opt for light-colored stones like marble with whitewashed walls or weathered finishes. Incorporate seashells or driftwood as decor accents to enhance the coastal theme. This fireplace design ideacreates a soothing, tranquil atmosphere as the waves lap the shore.
Whether you're leaning toward modern or contemporary, or want to create an eclectic fusion, the beauty of stone,combined with our expert craftsmen, can transform your fireplace into a stunning masterpiece.
Our services includecountertop installation for marble, quartz, and granite Custom Kitchen Countertop Naples and Bathroom vanity top Naples,pool copings, full-slab shower walls, and more. Contact us at Stone Express Inc. and create a cozy space in your Naples home or give us a call to set up a consultation.